Board of directors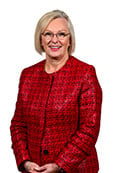 Dr Michele Allan
BAppSc MMgtTec MCommLaw DBA FAICD
(Chair) Director since November 2011
Dr Michele Allan has an academic background in biomedical science, management and law. Dr Allan is a past executive director and non-executive director of Patties Foods Limited and was previously a non-executive director of the Dairy Research & Development Corporation, Forest and Wood Products Australia, Ruralco Holdings Limited, Tasmania Fruit & Vegetable Taskforce, Tasmanian Irrigation Pty Ltd, Callaghan Innovation, William Angliss Catering & Hospitality TAFE College, Cooperative Research Centre Hearing and Grape and Wine Research and Development Corporation. Current board positions include Innovation Australia, Food Innovation Australia Limited, Apple and Pear Australia Ltd, Grain Growers Limited, Nuffield Australia, CSIRO and member of the CRC Advisory Committee. She is Chancellor of Charles Sturt University and Chair of the Grains and Legumes Nutrition Council, and a Fellow of the Australian Institute of Company Directors. Dr Allan is also Chair of the Remuneration Committee.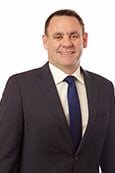 Richard Norton
MBA
(Managing Director) Appointed 2 June 2014
Richard Norton is the fifth generation of a beef and sheep farming family from Monaro NSW and began his working life as a rouseabout and jackaroo, then spent more than 20 years serving livestock producers as a stock agent and auctioneer across NSW. His drive to see Australian agribusiness thrive led him to hold various executive positions, including Head of Live Export and International Trade and then Managing Director of Landmark Operations Australia. Mr Norton previously held executive positions in retail, manufacturing, logistics and warehousing with Woolworths, Coca Cola, Wesfarmers and Toll Holdings and was a non-executive director of Agrium Asia Pacific, the Australian Wheat Board, RD1 New Zealand, Landmark Harcourts and Australian Wool Handlers. He was Chairman of Integrated Traceability Solutions (Global) and AuctionsPlus. Mr Norton is a director of MLA Donor Company Limited, National Livestock Identification System Limited, Red Meat Traceability Systems Pty Ltd and AUS-MEAT Limited.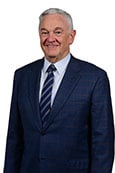 Alan Beckett
B Ec, FICA, GAICD
Director since November 2014
Alan Beckett has a keen interest in the cattle industry and currently runs an Angus breeding and backgrounding operation in Yea, Victoria. He brings forty years' experience with a major professional services firm, practising in the area of audit and corporate services to large companies with an emphasis on listed public companies along with practical experience in doing business in Oceania, South East Asia, Japan and India. Mr Beckett is a non-executive director of Defence Health Limited, Westbourne Capital Pty Ltd and Westbourne Credit Management Limited. He is Deputy Chairman of the Department of Defence Audit & Risk Committee and the independent member of the Audit & Risk Committee of the RBA's wholly owned subsidiary Note Printing Australia Limited. Mr Beckett was previously Chairman of ASX listed Basper Limited (formally Berklee Ltd). He is currently Chair of MLA's Audit & Risk Committee and a member of the Selection Committee.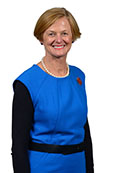 Lucinda Corrigan
BScAgr (Hons 1) FAICD
Director since November 2007
Lucinda Corrigan is a director of Rennylea Angus, a leading beef genetics business running 3,000 head of cattle across five properties in the Murray Valley of NSW. Ms Corrigan has skills and experience in R&D, genetics, natural resource management, communications, marketing and advocacy. For more than 20 years she has served as a non-executive director on industry bodies and innovation companies including four CRCs, including as Deputy Chairman of the Future Farm CRC, Commissioner of the Australian Centre for International Agricultural Research, Chairman of the advisory committee of the Graham Centre, a partnership between Charles Sturt University and NSW Department of Primary Industries, and convenor of the Holbrook community beef group activities. She is a Fellow of the Australian Institute of Company Directors and the Australian Rural Leadership Foundation. Ms Corrigan is a member of MLA's Audit and Risk Committee and Chair of MLA Donor Company Ltd.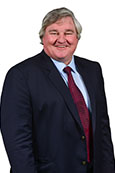 Geoffrey Maynard
BBus
Director since November 2011
Geoff Maynard runs a 10,000-hectare cattle stud seedstock operation near Jambin in Central Queensland. He has more than 35 years' experience in northern production systems, and has had significant involvement in collaborative research and genetics programs. Maynard Cattle Company has been one of the largest users of embryo transfer technology in northern Australia. The Maynard family was one of the largest suppliers of cattle for the Beef CRC I Project in the 1990s and participated in CRC II and CRC III. Mr Maynard was previously the Vice-Chair of the Beef Australia Board and is a past member of the industry advisory committee of the Beef CRC II. Mr Maynard is also a director of MLA Donor Company Limited and member of the Selection Committee.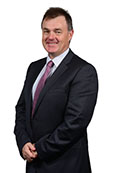 Chris Mirams
GradDip Financial Markets
Director since November 2014
Chris Mirams is an agricultural consultant based in Albury and has extensive commercial and practical experience in southern Australian sheepmeat production and managing sheep enterprises covering prime lamb, wool and meat with the latest technology and benchmarking. He has significant experience in strategic research and development, broad commercial experience in southern beef production, specialist skills in business, finance, corporate governance, communication and leadership. Mr Mirams is passionate about the agricultural industry and rural and regional Australia. Mr Mirams participated in the Australian Rural Leadership Program, is a past Chair of Holbrook Landcare Network and EverGraze National Advisory Committee and served on the Alpine Valleys Community Leadership Program and Scots School Albury boards. Mr Mirams is also a director of MLA Donor Company Limited.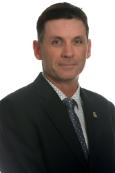 George Scott
Director since November 2013
George Scott has had a lifelong involvement with the north Australian cattle industry, initially as an employee of both corporate and private operators in Queensland and NT, more recently as an owner-operator. Mr Scott has a broad knowledge of beef production systems, resource management, genetic development, breeding programs, land management and industry associations. During the past decade, Mr Scott has held senior executive and representative roles in the Northern Territory Cattlemen's Association (NTCA), acted as the NTCA Cattle Council Delegate, and been a member of the Barkly Regional Advisory Committee to the Northern Australia Beef Research Council. Based at Thylungra Station in south-west Queensland, he is currently Managing Partner of Scott Cattle Company producing commercial cattle in Queensland and SA, a director of Thylungra Cattle Co Pty Ltd and Kyabra Creek Pty Ltd. Mr Scott is also a director of AUS-MEAT Ltd.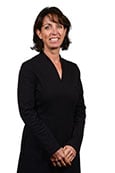 Erin Gorter
BA (education) GAICD
Elected in 2015
Erin Gorter is a business and events planning management entrepreneur and has been a West Australian livestock producer. Ms Gorter was born into a farming family and has been involved in running a mixed farming operation in Kojonup, WA, Western Australia, producing prime lamb, wool and grains, conducting sheep trading and a small amount of agroforestry. Ms Gorter runs her own business, established to foster the pursuit of further opportunities through business management advice and events planning in rural areas. She was awarded the WA RIRDC Rural Women's Award Runner Up in 2010, sits on the Board of the WA Meat Industry Authority as a producer representative and is a director of AgVivo. Ms Gorter is also a member of the Remuneration Committee.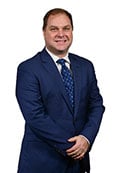 Steven Chaur
GradDip Marketing, MBA (Monash), MAICD, FAIM
Elected in 2015
Steven Chaur is a highly experienced consumer marketer and brand strategist. He has over 25 years' experience in fast-moving consumer goods within the food industry, specifically in primary industry sectors including fresh dairy (milk), meat processing, seafood and vegetable processing. He has past executive experience with Saint-Gobain SA, Tip Top Bakeries, Findus Australia Pty Ltd, National Foods Limited and Simplot Australia Pty Ltd. Mr Chaur has developed successful company and brand growth strategies, led organisational teams to deliver sustainable profit contributions through strategic market development, global sourcing and consumer 73 brand marketing and innovation activities. Mr Chaur has had broad exposure to global business environments and trading cultures in markets including Asia, China and Europe. He is currently Managing Director and CEO of Patties Foods Limited and is non-executive director of Davies Bakeries Pty Ltd. Mr Chaur is a member of MLA's Audit and Risk and Remuneration Committees.


Robert Fitzpatrick
BEc, LLB, MBA, GAICD
Elected in 2015
Robert Fitzpatrick is an industry business builder and technology expert with over 30 years' experience in world-class sales and marketing, for small and medium enterprises, start-ups, through to large corporates and government agencies. Widely travelled, with a strong track record as a business builder, Mr Fitzpatrick has detailed understanding of industry representative bodies, fast-moving consumer goods, research and higher education, retail, telecommunications, and information and communications technology sectors. Mr Fitzpatrick has a passion for improving the efficiency of Australia's agricultural sector, applying new analytics to de-bottleneck supply chains and dramatically reduce the cost of moving product from farm gate to foreign markets. Mr Fitzpatrick is director of the Australian Academic and Research Network, Robec Oz, CEO of Australian Information Industry Association, and committee member of the Export Council of Australia. Mr Fitzpatrick is also a director of MLA Donor Company Ltd and NLIS Limited.
More information