Goats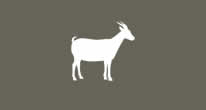 Industry is represented by: Goat Industry Council of Australia
Name of the levy: Livestock transaction levy
Who collects the levy: Department of Agriculture - Levies
How we consult on where your levy is invested:
MLA works closely with the Goat Industry Council of Australia (GICA) from R&D project conception and development, right through to the selection of research organisations. Together MLA and GICA host annual producer forums in each member state to seek input on levy investment.
MLA also takes investment direction from the Goatmeat and Livestock Industry Strategic Plan 2020 which guides investment into the development of the Australian goatmeat and livestock industry through to 2020. As the industry's representative, GICA has carriage of this plan and it is designed to address the challenges and opportunities the industry faces in the coming five year period as well as the investment priorities outlined in the Meat Industry Strategic Plan (MISP 2020), developed by the Red Meat Advisory Council (RMAC) which provides the overarching strategy for the red meat industry of Australia.
Your levy in action:
MLA invests approximately $700,000 per year in goat industry R&D, which includes matched federal government funding. Approximately $300,000 is invested in goatmeat marketing projects annually.
Key outcome examples:
Going into goats: Profitable producers' best practice guide (the GiG Guide) - The GiG Guide details the key principles and best practice systems for managing profitable goat enterprises. It was developed by more than 40 goat producers from across Australia. The guide is reviewed periodically to ensure it is kept up to date and the recommendations are practical and producer friendly.
Goatmeat export market research - Concluded in 2014, this project provided an up-to-date picture of the risks, volatilities, opportunities and areas of stability in the Australian goatmeat export market. The information is assisting industry in maintaining market access, making more informed decisions about exporting, and where and how marketing levies should be invested.
Rangeland goat growth rates - This research project was funded as a direct result of grassroots producer consultation. It will assist producers to make more informed decisions regarding which species to stock and what growth rates can be expected in rangeland environments for young, unmarketable rangeland goats.
Join myMLA today
One username and password for key integrity and information Systems (LPA/NVD, NLIS, MSA & LDL).
A personalised online dashboard that provides news, weather, events and R&D tools relevant to you.
Customised market information and analysis.
Already registered for myMLA?