Sheep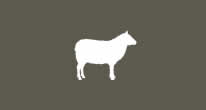 Industry is represented by: Sheepmeat Council of Australia
Name of the levy: Livestock transaction levy
Who collects the levy: Department of Agriculture - Levies
How we consult on where your levy is invested:
Industry consultation is based on MLA's regional consultation framework for RD&A, which features four levels of consultation:
Red Meat Advisory Council and Peak Industry Councils (PICs)
Red Meat Panel
Regional Meat Research Councils
Regional Red Meat and Livestock Committees
Click here to read about the consultation framework.
Key outcome examples:
Genetic improvement – MLA invested $66 million in genetic gain and R&D adoption over the period 2001 to 2012. The economic value of benefits realised (or expected) by seedstock and meat producers is estimated at $2.88 billion for sheepmeat producers. The full economic analysis is contained in the report Evaluating the impact of animal genetics and genomics RD&E investment.
EverGraze – MLA and the Future Farm Industries CRC and other partners co-funded EverGraze, which designed, tested and implemented farming systems based on perennials to increase profitability of livestock enterprises. Over 19 years EverGraze engaged 12,000 producers, impacting up to 1.2 million hectares and 2.3 million ewes. The program had an economic benefit of $306 million (net present value) for an investment of $33 million; a benefit-cost ratio of 9:1.
Barber's pole vaccine– Barbervax protects lambs against potentially fatal Barber's pole worm infestations. Round worms cost our prime lamb enterprises approximately $8.50 per head annually. MLA funded trial work to support the vaccine's registration.
Allocation of sheep and lamb levies in 2013/14:
MLA (R&D)

MLA (Marketing)

Animal Health Australia

National Residue Survey

Total Levies

#

Sheep*

0.77% of sale price

0.87% of sale price

0.18% of sale price

0.18% of sale price

2% of sale price**

Lambs*

0.49% of sale price

1.20% of sale price

0.20% of sale price

0.11% of sale price

2% of sale price+
# Per head, per transaction
* Where there is a defined sale price of $5 or more (no levies apply to sales of less than $5)
** To a maximum of 20c. Where there is no defined sale price – 20c
+ To a maximum of $1.50. Where there is no defined sale price – 80c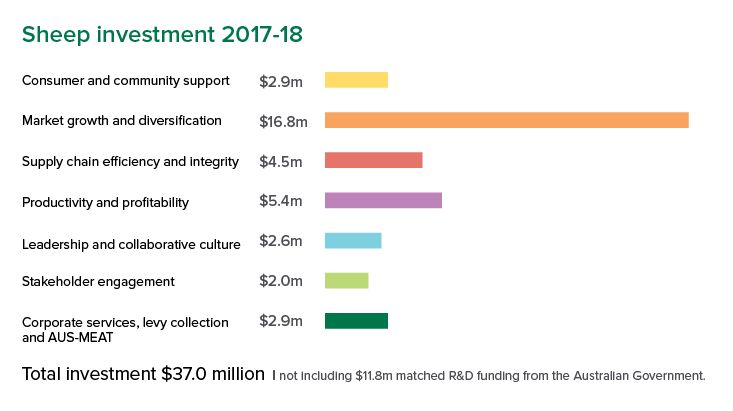 Join myMLA today
One username and password for key integrity and information Systems (LPA/NVD, NLIS, MSA & LDL).
A personalised online dashboard that provides news, weather, events and R&D tools relevant to you.
Customised market information and analysis.
Already registered for myMLA?