Western Australian Livestock Research Council (WALRC)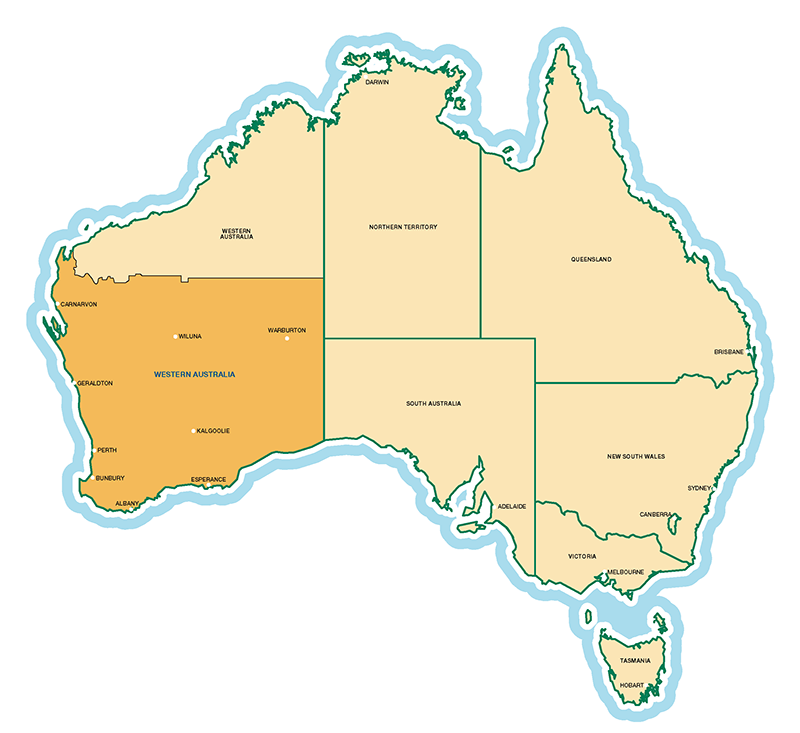 MLA is encouraging grassroots cattle and sheep producers across southern WA to drive the future direction of levy-payer funded research and development for their area.
The Western Australian Livestock Research Council (WALRC) gathers feedback on the research, development and adoption (R&D) needs of sheep and grassfed cattle producers from southern WA.
WALRC members include sheep and grassfed beef producers, MLA, CSIRO, universities, and NRM and agricultural consultancy groups.
WALRC then considers the R&D needs to develop the regional R&D priorities that inform the national priorities for sheepmeat and grassfed beef R&D recommended by the Red Meat Panel.
To get involved, contact the WALRC Coordinator and/or WALRC members: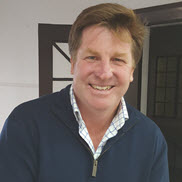 Tim Watts – WALRC Executive Officer
Find out more about Tim
Tim is a sheep producer and veterinarian based at Pingelly, WA. Tim has worked within the livestock industry as a veterinarian for more than 30 years, and has broad experience in the industry with a background in consulting and as a sheep producer. Tim has held a number of livestock industry business and strategic roles over his career to date, and has extensive experience in the research and extension field.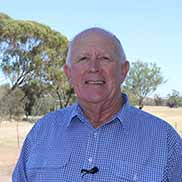 Craig Forsyth
Dongara
Find out more about Craig
Craig is a cattle producer from 'Avoca' in the Dongara area approximately 400km north of Perth. He and his family background 3000 cattle which are on-sold to other producers in addition to maintaining a core breeding herd of 300. Craig is chair of the Mingenew Irwin Group which focuses on local R&D, environment and education. A long-running interest in R&D inspired Craig to become part of WALRC to help drive R&D within the Western Australian livestock industries.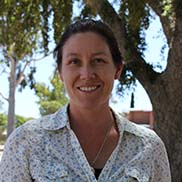 Jessica Horstman
Northampton
Find out more about Jessica
Jessica farms with her parents on 3200ha near Northampton where they operate a poll merino stud, run poll dorset crossbred lambs and crop 1300ha. She holds a Bachelor of Land Management from the University of Sydney and a Graduate Certificate in Agriculture from the University of New England and has previously worked for the Department of Agriculture and Food as a hydrologist. Jessica is also one of a select group of Australian wool growers to feature in a series of short films made on behalf of Australian Wool Innovation.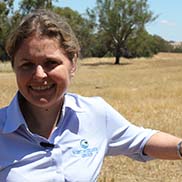 Gina Micke
Moora
Find out more about Gina
Originally from Moora, Gina has extensive animal production and R&D experience including a PhD in beef cattle nutrition from The University of Queensland. A degree in veterinary science led her to work in clinical practice in NSW, Queensland and the UK before returning to WA to apply her knowledge of livestock management, health and nutrition to roles in corporate agribusiness. Her current role with the West Midlands Group as Livestock Production and Innovation Manager and her continued involvement in her family's sheep operation give her a thorough understanding of the practicalities and challenges faced by the livestock sector.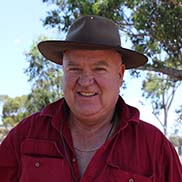 John Wallace
Esperance
Find out more about John
John runs 6000ha of cattle, sheep and grain in the Esperance region as part of a family partnership operation. He has a long-standing commitment to R&D and improvement of the livestock industries through his involvement in the Association for Sheep Husbandry, Excellence, Evaluation and Production Group. He is the current Meat President of the Western Australian Farmers' Association, is chair of Grain and Graze program in WA and sits on the Sheepmeat Council of Australia.
Join myMLA today
One username and password for key integrity and information Systems (LPA/NVD, NLIS, MSA & LDL).
A personalised online dashboard that provides news, weather, events and R&D tools relevant to you.
Customised market information and analysis.
Already registered for myMLA?