Back to

About MLA
Subscribe to MLA's newsletters
Stay informed with the latest red meat and livestock industry news, events, research and marketing.
Sign up
Southern Australia Livestock Research Council (SALRC)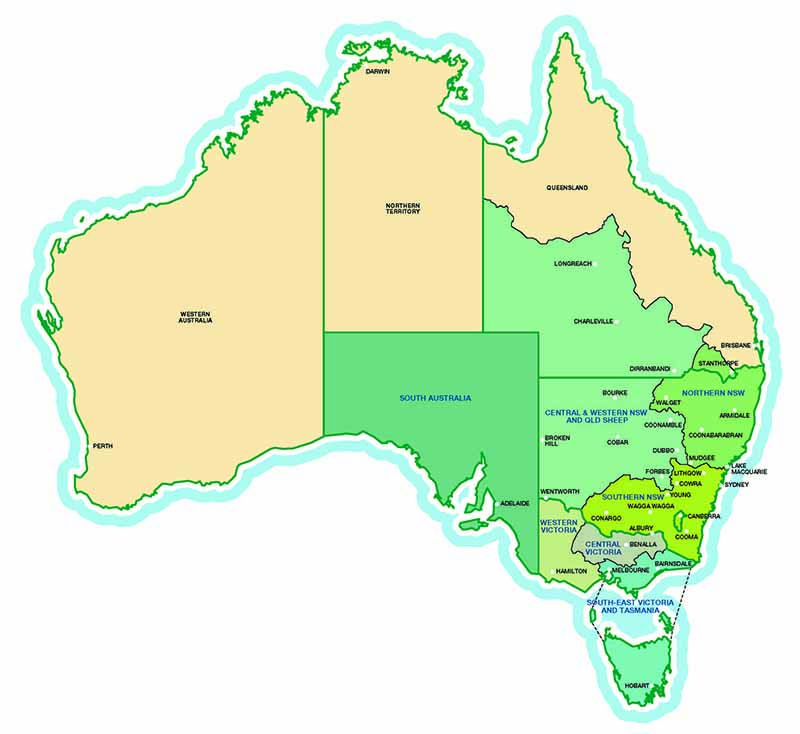 MLA is encouraging grassroots cattle and sheep producers across southern Australia to drive the future direction of levy-payer funded research and development for their area.
The Southern Australian Livestock Research Council (SALRC) was reformed in mid-2015 to gather feedback on the research, development and adoption (R&D) needs of sheep and grassfed cattle producers across New South Wales, Victoria, South Australia and Tasmania, and from Queensland sheep producers.
SALRC members include sheep and grassfed beef producers, MLA, CSIRO and agencies and universities from each SALRC state.
SALRC is supported by seven regional committees, each chaired by a local producer. The regional committees gather input from local producers and producer networks on local R&D needs. SALRC then considers the R&D priorities from each committee to develop the regional R&D priorities that inform the national priorities for sheepmeat and grassfed beef R&D recommended by the Red Meat Panel.
The recent RD&A priorities for SALRC can be found here - https://salrc.com.au/priorities-for-salrc/
For general enquires to SALRC please email info@salrc.com.au or visit the SALRC website.
To get involved, contact your regional committee: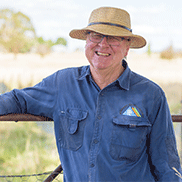 Ian Rogan - SALRC Chair
Ian Rogan comes from a beef and dairy cattle farming family in the Clarence River region of northern NSW, and currently lives on a small rural property in the Central Tablelands of NSW. He has an honours degree in Rural Science from the University of New England and over 40 years of professional experience in the public and private sectors providing R,D & E services for the livestock industries across Australia.
That professional experience includes the conduct of sheep genetics research with NSW DPI; regional, state and national R&D management roles with NSW DPI, the South Australian Dept of Agriculture and Australian Wool Innovation; project management and livestock producer consulting services with Hassall and Associates Pty Ltd; strategic planning and project management consulting services for MLA, the Sheep CRC, Dairy Australia, NSW DPI and other organisations.
Ian has significant (over 20 years) experience in the membership and chairing of boards-including the boards of private companies, statutory authorities and industry associations.
As a result of all of these roles, Ian has a wide network of contacts across Australia with livestock producers, industry organisations and R,D & E service providers.
Christine White - Regional Chair
Northern NSW
Christine operates a family beef cattle and sheep wool/meat livestock business at Coolah, New South Wales jointly with husband, Henry, and daughter, Georgia. Christine has worked as a research agronomist in northern NSW, an advisory agronomist in the Coolah district, in project management within the Information Technology sector and in local government. She has held board member roles with the Catchment Management Authority, Veterinary Practitioners Board of NSW, and Central West Local Land Services.
Email: talbragar.coolah@gmail.com
Phone: 0458 774 540 or 02 6377 4540
Magnus Aitken - Regional Chair
Central and Western NSW & QLD Sheep
Magnus manages Cooinbil and Steam Plains Stations Between Conargo and Carrathool in the NSW Riverina. He is a livestock producer with a passion for the industry and a desire to contribute to its future sustainability in rangeland Australia.
Email: cooinbil@paraway.com.au
Mobile: 0429 637 413
Georgie Burbury - Chair
South East Victoria and Tasmania committee
Georgie Burbury is a sheep producer based in the Northern midlands of Tasmania. Georgie studied Agricultural Science at the University of Tasmania before spending a number of years working in sheep and beef feedlots throughout eastern Australia. In 2011 Georgie returned home to the family farm where she set up a lamb feedlot supplying lamb to both domestic and export markets including certified grain fed lamb into Japan. The feedlot allowed the family to integrate their extensive cropping operation with a more intensive lamb backgrounding and finishing system.
Georgie is now farming full time with her husband Richard on owned and leased properties spread between Campbell Town and Tunbridge. The main focus is on producing prime lambs from a composite based ewe flock and integrating finishing their own and traded lambs into a sustainable cash cropping system.
Georgie has been a Tasmanian producer representative on MLA's SALRC committee for four years, has previously chaired the Tasmanian Red Meat Updates Working Group and is a member of the Tasmanian Meat Industry Working Group.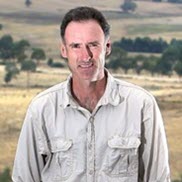 Julian Carroll - Regional Chair
Central Victoria
Julian Carroll is a commercial beef and seed stock producer from Mudgegonga in Victoria's North East. A 4th generation farmer on the family property, Julian returned to the land in 2008 after 20 years in Melbourne, spent mostly running an IT company.
Julian is passionate about the adoption and promotion of best practice principles and has presented at various conferences around the state. In 2015 he was a finalist in the beef category of the Weekly Times Farmer of the Year.
Julian is also president of the Mudgegonga and District Landcare Group and a part time project officer for the Myrtleford-based rural supplies co-op (TAFCO) where he organises extension and adoption activities that promote sustainable farming practices in the Ovens, King and Kiewa Valleys.
Jane Kellock - Regional Chair
South Australia
Jane and her husband Greg and family run a mixed-farming enterprise in Farrell Flat in the Mid North of SA. They have a self-replacing merino flock, a lamb finishing system, some South Devon Cattle and cereal and legume cropping. Jane has a long farming history in South Australia and would be known to many through her various roles in the sheep industry.
She holds leadership roles with the SA "Sheep Industry Blueprint" and "Sheep Advisory Group", and is a member of MLA's Board Selection Committee and was a member of the SA LambEx Planning Committee."
She is a passionate sheep producer who is always wanting to improve her flock and looking for the next R & D opportunities to use. Technology, engaging with youth, animal welfare, systems farming and business management are areas of interest for Jane.
Lisa Anderson - Regional Chair
Southern New South Wales
Lisa Anderson is a producer based at The Gap, just outside Wagga Wagga. Lisa, and her husband Kerry and family, have a mixed farming enterprise – cropping and sheep focussing on prime lambs.
Lisa is currently the Chair of FarmLink – a grower group based in the Riverina focussing on R&D for broadacre dryland agriculture.
Lisa is also the chair of the Agrifutures Pasture Seeds Advisory panel, informing investment in the area of lucerne, subclover and other small seed production.
Lisa has a Bachelor of Economics and a Bachelor of Laws from the University of Sydney. She is a graduate of the Australian Institute of Company Directors.
Lisa has a particular interest in research and development that makes a difference to producer profitability. Outcomes need to be adoptable to drive innovation and improvement on farm. Lisa is keen to foster greater collaboration across different research arenas for the benefit of the mixed farmer – looking at the interactions and maximising profitability between different enterprises – livestock, feedbase and grain production.
Ben Young - Regional Chair
Western Victoria
Ben is co-director and manager of 'Chiltern Park', a prime lamb and Angus beef operation at Macarthur, Victoria.
Ben is passionate about lifting productivity and improving profits by implementing improved pasture grazing systems, as well as increasing meat quality and animal welfare standards. He has substantially expanded the family business through increased stocking rates, purchasing and also leasing land - the latter currently making up 50% of the business - giving him a strong understanding of the challenges that young producers face.
Ben is a strong proponent of profitable and sustainable farming practices and seeks to provide the best RD&A outcomes for Western Victoria. He is also a strong believer in providing young people with the tools and opportunities to succeed in agriculture. Ben has been actively involved in the Victorian Betterbeef program and Grasslands Society of Southern Australia.