AgTech companies announced for GrowLab program
15 September 2017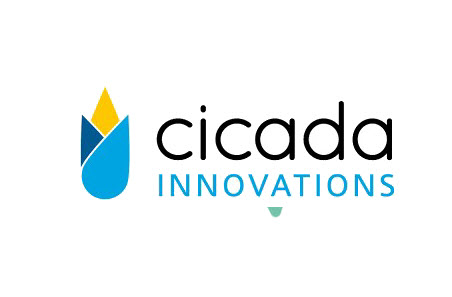 Six Australian AgTech companies have been selected to participate in the country's first 'deep technology' commercialisation program targeting technologies for use in agriculture and food sectors.
The GrowLab program has been established by Australia's only "super incubator", Cicada Innovations in partnership with MLA Donor Company (MDC), and is designed to support the accelerated commercialisation of advanced AgTech and FoodTech innovations in areas such as robotics, animal health, remote sensing, food technologies and decision support tools.
The free, 12-week program provides tools, structure and milestones to determine how best these technologies could be turned into a start-up company.
Applications for the inaugural program were called for in July, and successful applicants were welcomed to the program at the official GrowLab launch event last night in Sydney, where they had the opportunity to network with industry leaders and potential investors.
The six participating companies are:
FarmTech – a smart collar for determining sheep genetics.
SwagBot - an autonomous on-farm robotic ground vehicle, SwagBot is capable of navigating through rugged terrain and has successfully demonstrated its ability to operate in the environment of a cattle station. Future research will be applied toward autonomous farm activities including monitoring and interacting with plants and animals.
Nanoscent – a deep technology company combining patented nanosensors and proprietary software, investigating value to the Australian livestock industry.
FARMpay - a secure online platform for grain trading, FARMpay connects all stakeholders along the supply chain. It is designed to provide rapid data and payment for on-farm grain sales and provide a more efficient, equitable, transparent and secure process for grain growers, grain traders and grain buyers.
FluroSat – a remote sensing technology and analysis tool to optimise farm management by providing early stress detection in crops, and enabling efficient resource inputs and maintenance of yield.
Livestock Labs – an implantable livestock welfare and management monitor.
Cicada Innovations AgTech Mentor, George Peppou, said over the 12 weeks of the program, GrowLab participants would be guided through the intricacies of translating their technology to a marketable business.
"By the end of the GrowLab program, participants will have developed a business model validated by customers," Mr Peppou said.
"This will be backed by critical structural knowledge about how to set up a start-up company alongside business model development components. The GrowLab program concludes with a public showcase in February 2018, as well as a closed-door investor pitch.
"We're excited about the enormous opportunities in agricultural technology that this program will open up for these participants. GrowLab replicates Cicada Innovation's highly successful Medical Device Commercialisation Training Program, which has so far produced nine new medtech companies that have raised a collective $15 million in public and private funding, and resulted in six career changes from academia to industry."
MDC, a fully-owned subsidiary of Meat & Livestock Australia, partnered with Cicada on GrowLab through its new innovation and entrepreneurship platform I+E CONNECT. This new MDC platform enables the Australian red meat industry to connect and engage with the global entrepreneurial community.
MDC CEO Dr Christine Pitt said programs like GrowLab were extremely important for the red meat industry to be involved in.
"We need to encourage and support new AgTech and FoodTech entrepreneurs if we want our industry to maintain a competitive edge in the global marketplace," Dr Pitt said.
"Through initiatives such as GrowLab, our I+E Connect platform has the potential to drive transformational change for the industry by identifying and developing new and disruptive ideas."
The six participating companies will be showcased at a Cicada Innovations event during the Spark Festival held in Sydney during October.
For more information visit: www.cicadainnovations.com/growlab/
Join myMLA today
One username and password for key integrity and information Systems (LPA/NVD, NLIS, MSA & LDL).
A personalised online dashboard that provides news, weather, events and R&D tools relevant to you.
Customised market information and analysis.
Already registered for myMLA?