AMPC invited to collaborate to ignite red meat productivity boom
14 June 2017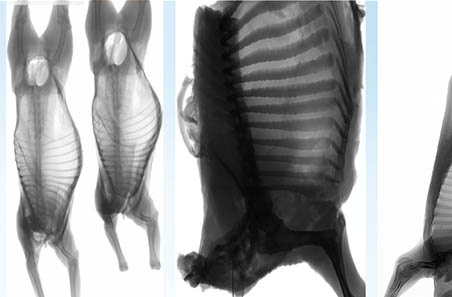 Meat & Livestock Australia (MLA) has sought formal agreement from the Australian Meat Processor Corporation (AMPC) to jointly fund an accelerated rollout of DEXA objective measurement technology across Australia's red meat processing industry.
The proposal would split the anticipated $150 million cost of fully installing DEXA units in up to 90 AUS-MEAT accredited facilities between the processing and production sectors, reflecting the shared benefit that the new system for accurately measuring lean meat yield will provide.
MLA Managing Director Richard Norton said the collaborative approach would realise more of the potential benefits from DEXA sooner – igniting an industry-wide productivity boom by offering the technology to every AUS-MEAT registered processing plant in the nation.
"If AMPC and MLA can split the cost of implementing DEXA, we can capture greater efficiencies and ensure both the production and processing sectors pay their fair share," Mr Norton said.
"To date, MLA has sought to meet the early demand from some processors who want to get on with installing DEXA through an initial allocation of $10 million in co-funding.
"That allocation has been massively over-subscribed which is very encouraging. But to fully capture the benefits all the reports have identified, boost our international competitiveness – and ensure no one gets left behind – we need to adopt this technology as an industry."
Mr Norton said that multiple agencies and reports had recommended the industry adopt objective measurement systems, including the ACCC in its recent cattle and beef market study and the red meat industry's peak councils through their Meat Industry Strategic Plan (MISP 2020).
Most recently, an independent economic assessment commissioned by MLA and AMPC identified a $420 million potential annual benefit to the industry from the full adoption of objective measurement technology.
Another analysis of MLA's proposal to accelerate the adoption of DEXA conducted by financial services firm EY for AMPC and released last week recommended that industry advance objective carcase measurement initiatives and that AMPC and MLA work together in taking these initiatives forward.
"The Greenleaf report that MLA and AMPC commissioned found the benefits related to measuring lean meat yield account for around 65% of the potential $420 million annual impact, shared between producers and processors," Mr Norton said.
"The report also noted that if the adoption of objective measurement technology is 'fast-tracked' – similar to MLA's proposal for DEXA rollout – more of the benefits will be realised and sooner.
"We have the technology, it's far superior to the inconsistent and unreliable systems in use now, it's ready for commercial application and the benefits have been costed over and again.
"It's now time to work together as an industry and get on with the job."
MLA will be providing another briefing and progress report on the rollout of the technology for processors and the industry's peak councils this Friday in Sydney.
Join myMLA today
One username and password for key integrity and information Systems (LPA/NVD, NLIS, MSA & LDL).
A personalised online dashboard that provides news, weather, events and R&D tools relevant to you.
Customised market information and analysis.
Already registered for myMLA?