Annual Call for RD&A funding applications for 2018/19
05 October 2017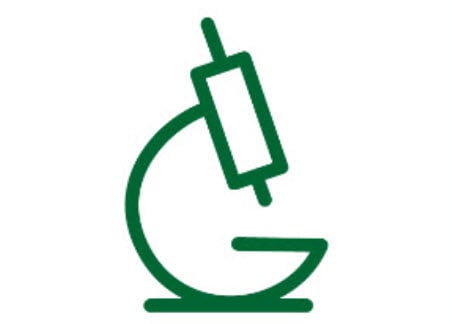 Applications are now open for individuals, organisations and project teams to submit preliminary proposals for funding to support on-farm research, development and adoption (RD&A) projects that benefit sheepmeat and grassfed beef producers.
Meat & Livestock Australia's (MLA) annual call is aimed at attracting one to five-year projects which address the three RD&A priorities identified for the sheepmeat and grassfed beef industries for 2018/19.
The 2018/19 priorities are:
Breeder productivity for sheep and cattle: RD&A activities that lead to a better understanding of, and develop tools or practices to improve the productivity of sheep and grassfed beef cattle
Nutrition: RD&A activities that result in increased levels of animal productivity and enterprise profitability from improved rumen function and targeted and strategic supplementation practices for both the sheepmeat and grassfed beef sectors
Animal health and welfare: RD&A activities that focus on improving the wellbeing of stock and secure community support for the red meat industry.
MLA Donor Company (MDC) is also seeking expressions of interest from individuals, organisations or project teams to co-invest in their Future Feedbase Partnership Program. More information about the MDC Future Feedbase Partnership Program is available here.
MLA General Manager – Producer Consultation and Adoption, Michael Crowley, said the priorities were determined following extensive consultation with red meat livestock producers through MLA's regional consultation process.
"The regional consultation process enables sheepmeat and grassfed beef producers throughout Australia to contribute to the development of the RD&A priorities that will deliver the greatest benefit to the red meat industry," Mr Crowley said.
"This ensures national and regionally-relevant RD&A priorities are identified. Those priorities are consolidated by the North Australia Beef Research Council (NABRC), Southern Australia Meat Research Council (SAMRC) and Western Australia Livestock Research Council (WALRC).
"They are then taken to the Red Meat Panel – consisting of representatives of Cattle Council of Australia (CCA), Sheepmeat Council of Australia (SCA), NABRC, SAMRC, WALRC and MLA - for review and endorsement, and the Panel provides advice to the MLA Board on the priorities."
Mr Crowley said once preliminary proposals for the 2018/19 annual call have been submitted, they will be assessed by panels of northern, southern and western sheepmeat and grassfed beef producers along with MLA staff.
"Applicants meeting the selection criteria in stage one of the process are then invited to submit a full proposal," Mr Crowley said.
"Stage two of the process will see full proposals assessed for their technical merit by an independent expert panel prior to consideration by the Red Meat Panel."
The 2018/19 sheepmeat and grassfed beef RD&A priorities can be downloaded here.
Application forms for preliminary proposals are available on the MLA website and should be submitted electronically before 6.00pm AEDT, Monday, 30 October 2017.
Join myMLA today
One username and password for key integrity and information Systems (LPA/NVD, NLIS, MSA & LDL).
A personalised online dashboard that provides news, weather, events and R&D tools relevant to you.
Customised market information and analysis.
Already registered for myMLA?