Applications open for Australia's first 'deep technology' AgTech commercialisation program
12 July 2017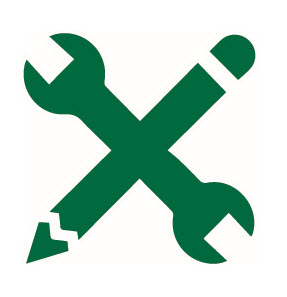 Australia's only "super incubator", Cicada Innovations, in partnership with MLA Donor Company (MDC), is calling for applicants to their Australian-first deep technology AgTech program for the Australian agriculture and food sectors.
The program, called GrowLab, is designed to help talented agricultural technologists capture a portion of the $100 billion Australian AgTech opportunity by guiding them through the process of commercialising their advanced AgTech innovations in areas such as robotics, animal health, remote sensing, food technologies and decision support tools.
The participants will already have a technology that can be applied to the agriculture or food sectors, and GrowLab will provide the tools, structure and milestones to determine how best this technology could be turned into a start-up company.
It is the only AgTech program in Australia focused on advanced technologies that go beyond simple mobile applications, and will comprise eight to 10 individuals or teams with ideas capable of completely transforming agricultural practices and food production.
"The opportunities in agricultural technology are absolutely huge in Australia at the moment, and are expected to contribute over $189 billion between 2013 and 2022," said Petra Andrén, CEO of Cicada Innovations.
"We have a great deal of talented researchers and scientists already working in these sectors who are finding solutions. Through GrowLab we can assist in taking their research or discovery to the next level of commercialisation.
"For food production in Australia, for example, we know it can be impacted by seasons or extreme weather and by addressing these we could be capturing a massive financial and productive opportunity for the industry.
"Ultimately, we are looking for eligible projects that are pre-farmgate, post-farmgate, food technologies or food innovations."
The program will commence in September, running until November, and involve one day per week of training over 12 weeks, culminating in a public showcase and investor pitch where promising businesses can receive the necessary investment to move forward.
By the end of the program, participants will have developed a business model validated by customers and backed by the critical structural knowledge about how to set up a start-up company. This will be provided alongside the business model development components.
Applications are open now and close 21 July. GrowLab is offered free of charge to participants. In 2017, projects with direct applications to the red meat and livestock industry will be prioritised for acceptance into the program.
It was designed to replicate Cicada Innovation's highly successful Medical Device Commercialisation Training Program, which has so far produced nine new medtech companies that have raised a collective $15 million in public and private funding, and resulted in six career changes from academia to industry.
MDC, a fully-owned subsidiary of Meat & Livestock Australia, partnered with Cicada on GrowLab through its new innovation and entrepreneurship platform I+E CONNECT. The platform enables the Australian red meat industry to connect and engage with the global entrepreneurial community.
"Partnering in programs such as GrowLab will help to accelerate the identification and development of new and disruptive ideas that have the potential to drive transformational change in the red meat industry," Dr Christine Pitt, CEO MDC said.
"We want to attract new entrepreneurs and start-ups to create commercially viable solutions that will underpin a long-term sustainable competitive position for our industry.
"MDC brings to the partnership a proven track-record of co-investing in and accelerating innovation across the red meat value chain, valuable industry expertise and market insights, along with a comprehensive understanding of the industry pain points and areas of opportunity for innovation and disruption."
For more information visit: www.cicadainnovations.com/growlab/ or to apply: www.cicadainnovations.com/growlab-applications/
Join myMLA today
One username and password for key integrity and information Systems (LPA/NVD, NLIS, MSA & LDL).
A personalised online dashboard that provides news, weather, events and R&D tools relevant to you.
Customised market information and analysis.
Already registered for myMLA?