Changes to feedlot accreditation scheme
07 December 2017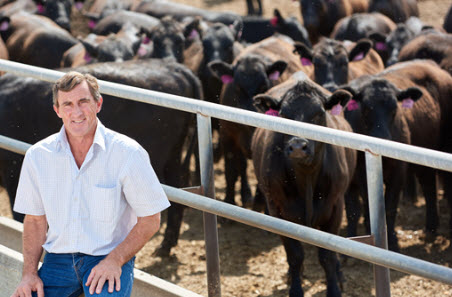 Changes to fine-tune the National Feedlot Accreditation Scheme (NFAS) Rules and Standards are being rolled out in more than 400 accredited lot feeding operations throughout Australia.
The update to the Scheme's Rules and Standards was announced to industry in September by the Australian Lot Feeders' Association (ALFA) and the Feedlot Industry Accreditation Committee (FLIAC). The changes were introduced nationwide in November and will come into force on 1 March 2018.
What are the changes?
These modifications will provide feedlot operators with specific requirements in relation to risk analysis, biosecurity management and environmental and animal welfare incident reporting, including the reporting of morbidity and mortality within any 24-hour period.
The NFAS Rules and Standards also includes a clear definition of 'feedlot' and other relevant terms such as 'product integrity' and 'feedlot refuse'.
FLIAC chair Jim Cudmore has reassured industry that the update will not require Australia's roughly 400 NFAS-accredited feedlots to make big changes in their day-to-day operations.
Rather, 'clarity' is the overriding benefit lot feeders can expect to gain, according to Mr Cudmore.
Mr Cudmore said the changes are simply "providing greater clarity around issues", such as the responsibilities of individuals within facilities and processes for assessing potential risks and responding to incidents.
What do feedlot operators need to do differently?
Mr Cudmore said the vast majority of NFAS-accredited operators are doing almost everything that will be required under the strengthened rules and standards and will need to alter little, if anything, in their standard practice.
"They're doing most of this already," Mr Cudmore said.
"About eight or 10 years ago, we changed to an outcomes-based quality assurance program where we stated the outcome and then it was up to the individual operator as to how they might achieve that. What we've done in this last little bit is just improve on that.
"From a day-to-day feedlot business point of view, it's not a big change, but there is now increased clarity around certain things."
He said the update is part of a continual evolution of the scheme in response to changing customer and community expectations of grainfed beef.
"While these changes will have minimal impact on day-to-day feedlot operations, they will require people to modify the Quality Management System that underpins their business, and grainfed beef production in Australia as a whole," Mr Cudmore said.
Overall, this is a good opportunity for feedlots to review and update their Quality Management Systems. The specific changes will need to be incorporated and implemented. However, a more general update of the layout and structure of the feedlots Quality Management System may be warranted to keep it relevant to the feedlot operation.
More information
An NFAS Advice Notice and accompanying ALFA information pack was sent to NFAS-accredited lot feeders by AUS-MEAT in October 2017.
Further information on the NFAS is available from AUS-MEAT:
T: 07 3361 9200
Photo courtesy - Michael Frogley
Join myMLA today
One username and password for key integrity and information Systems (LPA/NVD, NLIS, MSA & LDL).
A personalised online dashboard that provides news, weather, events and R&D tools relevant to you.
Customised market information and analysis.
Already registered for myMLA?