Feedback Loop targets producer profitability and animal wellbeing
07 March 2017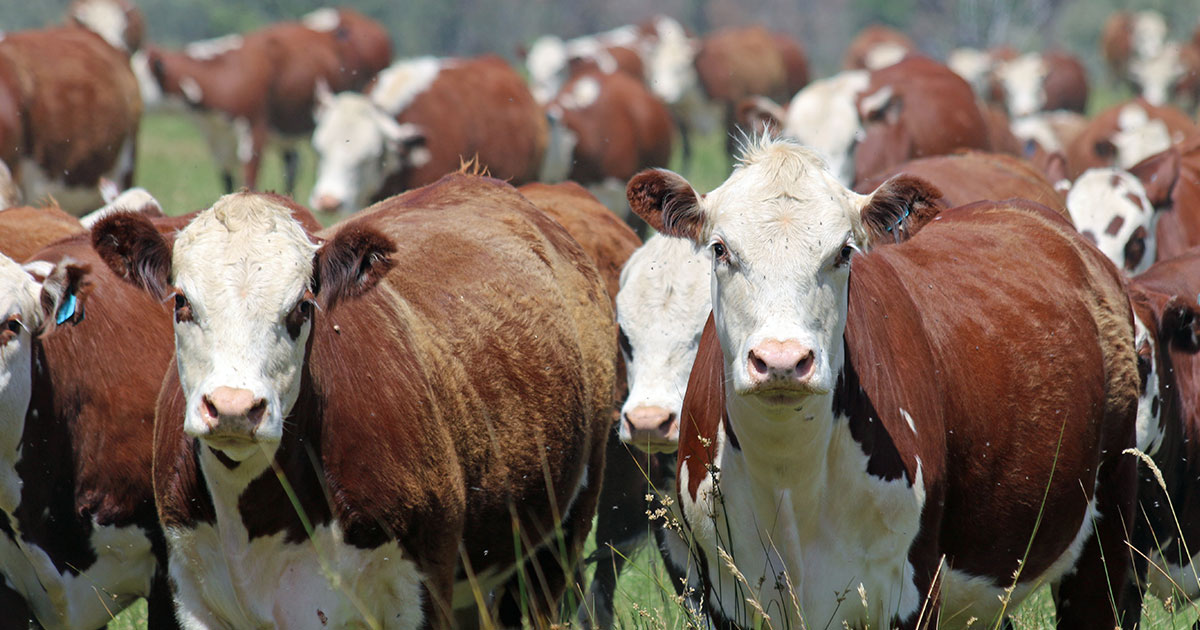 Australia's oldest organic beef marketing company, OBE Organic, is co-investing with the MLA Donor Company (MDC) to create a slaughter data Feedback Loop that aims to improve producer productivity and animal health and welfare outcomes.
The 12 month project will utilise existing data collected by processors to assess the extent and cost of carcase downgrades caused by parasites, disease or husbandry.
As part of the project, OBE has engaged Dr Sarah-Jane Wilson, one of Australia's leading farm biosecurity veterinarians, to conduct this assessment.
OBE will then revise its feedback sheets to more clearly communicate this information to producers, and Dr Wilson will work directly with OBE producers to help them understand if simple practice changes could make a difference to their enterprise.
"Lots of data is being collected at slaughter that can tell producers how they are performing, but it's not really being used well by industry," OBE Organic General Manager Dalene Wray said.
"The OBE Organic Feedback Loop aims to use this existing information in a smarter way, so producers can more clearly see if simple changes to husbandry or nutrition can make a difference.
"Reducing carcase damage and downgrades could reduce waste in the supply chain, improve grazier productivity by reducing diseases and parasites, and improve cattle health and welfare. It's potentially a real win-win for everyone."
Dr Sarah-Jane Wilson said organic livestock production poses unique management challenges, and this project is a first for utilising data that is already being collected on organic livestock through processing to tailor management solutions.
"Providing feedback will enable better biosecurity and animal health planning and ultimately provide financial gains through reduction in avoidable losses," Dr Wilson said.
"OBE has been instrumental in finding opportunities to provide better outcomes for their organic producers to enhance productivity and maintain sustainability. It's an exciting avenue to be pursuing."
MLA Donor Company (MDC) CEO, Dr Christine Pitt, said there is significant opportunity across the value chain to increase the sharing and utilisation of data.
"The sharing of data across the entire value chain has the potential to improve performance and ultimately profitability for producers and our industry," Dr Pitt said.
"MDC is a great vehicle for producers and others to access co-investment and support for innovative approaches to improving the efficiency and profitability of individual businesses. Projects like this with OBE Organic in the digital space are a key component of our investment portfolio."
OBE Organic will work closely with its processor to deliver the project. The results of the OBE Organic Feedback Loop will be shared with the industry at the end of the project, and regular updates provided on OBE Organic's social media platforms.
The OBE Organic Feedback Loop is the latest initiative OBE is taking to help organic cattle producers be more profitable and productive.
Others include supporting Grazing BMP workshops across Western Queensland, the production of an organic biosecurity template, the delivery of a producer safety webinar series specifically for cattle producers, NRM Spatial Hub training, and the launch in January 2017 of a Reserve brand to celebrate the changing seasonal conditions of free-roaming organic cattle.
MLA Donor Company Limited (MDC) is a fully-owned subsidiary of Meat & Livestock Australia. MDC accelerates innovation across the value chain so the Australian red meat and livestock industry can remain competitive on the world stage. It does this by attracting commercial investment from individual enterprises and others that share a mutual interest to co-invest in innovation that will benefit the industry.
Join myMLA today
One username and password for key integrity and information Systems (LPA/NVD, NLIS, MSA & LDL).
A personalised online dashboard that provides news, weather, events and R&D tools relevant to you.
Customised market information and analysis.
Already registered for myMLA?