Global wrap with Michael Finucan – MLA General Manager, International Markets
19 July 2018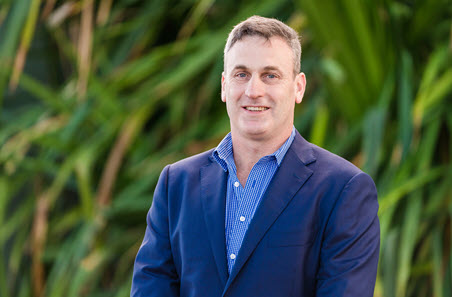 Global trade tensions continue to dominate headlines and discussions across many international markets. The current whirlwind of shifting trade policy, and US instigated tariff impositions and subsequent retaliations, has created a great deal of uncertainty.
Despite an evolving trade landscape, Australian red meat exports performed exceptionally well over the 2017-18 financial year. Beef exports increased 12% on the previous year, reaching 1.08 million tonnes swt, with key markets such as Japan, the US and China all recording double figure growth. Meanwhile, lamb exports lifted 12%, reaching a record 270,000 tonnes swt, led by strong demand from the US and China. Mutton exports jumped 32%, to 161,000 tonnes swt, underpinned by a expansion of supply after a couple of tight years.
While Australian red meat exports have avoided any direct impact from these shifts, the broader medium to long term impact on global trade has the potential to flow over into our industry. Rob Williams, MLA International Business Manager – North America, takes a closer look at shifting US trade policy to date, the potential future impacts on global trade and consequences for Australian red meat.
As these global uncertainties continue, the last month has seen some encouraging market access news for the Australian red meat industry, with the official launch of Australia-European Union Free Trade Agreement (A-EU FTA) negotiations by Prime Minister Malcolm Turnbull, the Australian Minister for Trade, Hon Steven Ciobo MP, and the European Commissioner for Trade, Cecilia Malmström.
The announcement is an extremely positive first step in seeking improved market access arrangements with a long-term customer of Australian beef and sheepmeat, as negotiations provide a significant opportunity to revisit Australia's red meat access to the EU for the first time in over forty years.
The EU is a major consumer of imported meat – with the European Commission identifying an ongoing requirement for both imported beef and sheepmeat due to deficits in domestic supply. The European Commission estimates an additional 218,000 tonnes of sheepmeat and 353,000 tonnes of beef will be required per annum to meet projected EU domestic meat consumption by 2030. With the EU being an importer of high quality food, Australia is well placed to help meet this demand given improved access conditions.
MLA will be working with industry and the Australian Government towards securing access arrangements that are beneficial for the Australian red meat supply chain as well as European consumers.
Finally, following the success of MLA's Global Market Forum – Beef at the recent Beef Australia 2018 in Rockhampton, MLA will holding a Global Markets Forum for Sheepmeat at the upcoming LambEx event in Perth. The forum will offer insights into global sheepmeat consumption, trade and market access issues, and is an opportunity for producers and industry stakeholders to find out how their levies are invested to drive demand at home and abroad. Registrations close soon for the August event and I encourage all those interested in attending to get in quick and register their interest.
More information
Email Michael Finucan
MLA General Manager, International Markets
Join myMLA today
One username and password for key integrity and information Systems (LPA/NVD, NLIS, MSA & LDL).
A personalised online dashboard that provides news, weather, events and R&D tools relevant to you.
Customised market information and analysis.
Already registered for myMLA?