Global wrap with Michael Finucan – MLA General Manager, International Markets
31 May 2018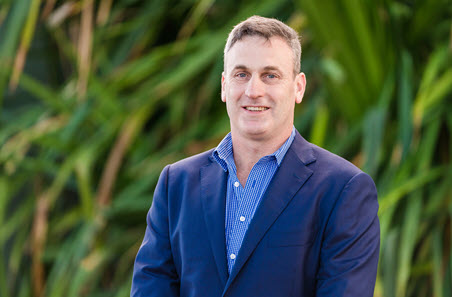 Its been a busy period for Australian red meat on the global stage as we close in on the mid-way point of 2018. MLA's International Markets team recently returned to Australia, this provided an opportunity for us to meet with producers and key industry stakeholders to not only report back on our activities in international markets and provide critical insights from in-country – but to also get feedback from industry here domestically in Australia.
Headlining our recent return to Australia was MLA's Global Markets Forum for beef which was held at Beef Australia 2018 in Rockhampton for the first time. More than 200 beef producers and industry stakeholders attended the Forum, and all of MLA's team of International Business Managers (IBM) were in Rockhampton and provided detailed insights into Australian beef in their respective international markets and MLA's activities in those markets.
Central to the forum was presenting the key opportunities and challenges facing Australian beef globally, and MLA's global markets strategy. Growing competition from South America, India and the United States remain a threat to Australia's red meat exports, while other challenges include protectionism (particularly in the US), market access and changing consumer demands.
However, a growing middle class in Asia presents great opportunities for Australian red meat, with the number of households in the south-east earning more than US$35,000 expected to double in the next four to five years.
With market access identified as a continued challenge globally, MLA continues to work with industry and government to ensure Australian red meat maintains and builds its market access globally.
In very positive news for Australia's red meat industry, last week saw the adoption by the EU Council of the negotiating directives for free trade agreements with Australia and New Zealand. The preparations – which included an impact assessment for both agreements – are now complete and it means formal negotiations can begin. This follows the recent trip by Prime Minister Malcolm Turnbull to Europe, with the FTA high on the agenda. The EU Trade Commissioner Cecilia Malmström will now travel to Australia and New Zealand in June to open negotiations at the political level. The first negotiation rounds between the teams of negotiators are then envisaged to take place in Brussels in July.
The European Commission estimates an additional 229,000 tonnes of sheepmeat and 354,000 tonnes of beef will be required per annum to meet projected EU domestic meat consumption over the next decade. With the EU being an importer of high quality food, Australia is well placed to help meet this demand.
As the outcome of these negotiations will shape the Australia-EU trade for years to come, MLA will be working with industry and the Australian Government towards securing access arrangements that are beneficial for the Australian red meat supply chain as well as European consumers.
While this is positive news for our industry, it is fair to say there are some complex global trade agendas currently at play. While some countries pushing protectionism, key free trade pacts are being developed at the same time as demonstrated by announcements like this from the EU. We have recently seen US President Donald Trump dominate global trade commentary with his recent announcements on steel tariffs and the threats of a trade war erupting. While not directly related to the red meat industry, everyone continues a watching brief to see how these tariffs could affect global trade flows. We have already seen Chinese retaliatory measures which will affect US pork imports and commentary from the EU that US beef imports could be expanded to avoid a trade war.
Finally, a reminder MLA has developed a series of competitor snapshots which are available here
More information
Email Michael Finucan
MLA General Manager, International Markets
Join myMLA today
One username and password for key integrity and information Systems (LPA/NVD, NLIS, MSA & LDL).
A personalised online dashboard that provides news, weather, events and R&D tools relevant to you.
Customised market information and analysis.
Already registered for myMLA?