Internships support next generation of livestock consultants
30 March 2017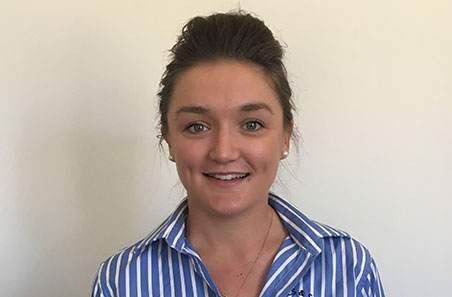 Nine young people throughout Australia are on their way to becoming the red meat industry's next generation of livestock consultants, two years after starting as interns in the inaugural Future Livestock Consulting Internship (FLC) program.
Supported by MLA Donor Company (MDC), the FLC program is designed to ensure the continuation of new consultants to the industry through a structured program that underpins the cost of livestock consulting businesses taking on entry level employees.
The project was established throughout Australia as a partnership between MDC and participating consulting firms in 2014 and commenced accepting interns the following year.
All nine interns who participated in Round 1 of the program will graduate at an event in June at the MLA offices in Sydney, having completed a two-year program with participating consulting firms including Brennan Mayne Agribusiness, Outcross, Agripath, Sheepmatters, Sally Martin Consulting, Moses & Son, Meridian Agriculture, RMCG and PlanFarm.
The success of this first round has prompted MDC to commit to support Round 2 for which livestock consultancy businesses and interns are actively being sought.
Among the nine inaugural interns are Lexi Cesnik, 25, Sally Martin Consulting and Moses & Son, New South Wales, and Emma Egan, 22, RMCG, Tasmania.
Both Lexi and Emma agree the program has been an invaluable experience and provided them with an entry path into an industry seen by many young people as notoriously difficult to get a start in.
"As a university graduate, the options to work in livestock consultancy seemed very limited," Lexi said.
"Government departments weren't taking on new interns, and I wanted to do more than work in a stock and station agency, which seemed to be the only option when I finished my Bachelor of Agricultural Science degree.
"When I found out about the FLC program, it seemed too good to be true. I knew I wanted to work in research and project management, rather than in a role with a sales focus, and I wanted to work with producers on production goals.
"The FLC program has really allowed me to find my niche in life - I feel very privileged and lucky."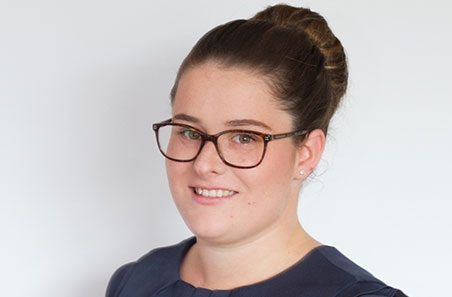 For Emma, the FLC program has provided her with a career path which is set to continue with RMCG once she completes her internship.
"Most of us in the FLC program have talked about this and agree that it has provided us with a once in a lifetime opportunity to work in livestock consultancy," Emma said.
"I love the variety of my role - a lot of the work I've been doing has been extension focused, such as running field days for producers, which I really enjoy. It's about knowing how producers learn, what suits them best, and delivering information that's of value to them."
MDC CEO Dr Christine Pitt said results of Round 1 of the program show 100% of employers agree or strongly agree that an intern has added value to their business.
"We congratulate the nine interns who will complete Round 1 of the program, and the consultancy businesses which have given them the opportunity to pursue a career in this field," Dr Pitt said.
"MDC sees investing in the development of young people for the future of the livestock industry as crucial. The program was established to help fill the gap which was left by state departments and other major employers reducing their number of employees and, as a result, the number of new entrants to the livestock consultancy field.
"The second round of the program builds on the success of the first round and has been refined through feedback from both current employers and interns."
The FLC program sees employers matched with suitable candidates based on work activity, required skill sets and other employment related traits. Potential employers must meet a number of requirements to be considered eligible for the program.
Employers and potential interns interested in joining the program can contact Program Manager, Ben Reeve, from Meridian Agriculture on 0416 127 465 or 03 5341 6100, or email: BReeve@meridian-ag.com.au
Join myMLA today
One username and password for key integrity and information Systems (LPA/NVD, NLIS, MSA & LDL).
A personalised online dashboard that provides news, weather, events and R&D tools relevant to you.
Customised market information and analysis.
Already registered for myMLA?