New Lamb campaign unites Australians over a dinner party this spring
04 September 2017
Meat & Livestock Australia (MLA) has today launched its latest Lamb marketing campaign – positioning Lamb as the meat more people can eat regardless of their religious beliefs, background or dietary requirements.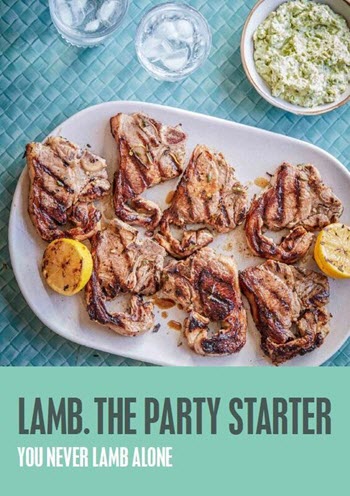 The new integrated campaign continues with the theme that Lamb is the dish that brings everyone together, with the creative content for online, social and TV showing the Gods, Goddesses and Prophets of different faiths and beliefs coming together over Lamb at a modern day spring barbecue.
MLA Group Marketing Manager Andrew Howie said the new campaign continues under the 'You Never Lamb Alone' banner and this time around shows no matter your beliefs, background or persuasion, the one thing we can all come together and unite over, is Lamb.
"We know that Lamb has been the meat that brings everyone together for decades, and what better way to celebrate the product than over a modern spring barbecue," Mr Howie said.
"Our marketing aims to reach more consumers by making Lamb more relevant to a diverse, modern Australia. This time around we are highlighting the diversity of religious beliefs, backgrounds and dietary requirements in modern Australia.
"Ultimately, our marketing activities are designed to showcase quality Australian Lamb and return value to levy-payers by growing the demand for the product."
As well as a long form film and 30 second TV commercial, the campaign includes an integrated marketing strategy, with social media amplification, Out of Home billboards, a bespoke digital media partnership, in store promotion and PR activity.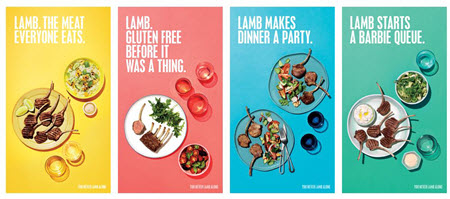 To further drive engagement amongst younger audiences, MLA will undertake a range of activities to connect and inspire young Aussies to cook with Lamb. The tailored program will include social media content, simple recipe inspiration and a competition, all centred on shared Lamb dishes and coming together with friends.
"Our marketing campaigns are informed by consumer data and insights, as well as learnings from past campaigns – and we are continually looking for improvements to create advertising that works and boosts preference and demand for Australian Lamb," Mr Howie said.
"This campaign is no different as it also utilises new research exploring the modern-day Australian dinner party and Australian's love of Lamb when entertaining based on its ease of use and versatility."
To view the new content visit the We Love Our Lamb Facebook and YouTube pages.
Join myMLA today
One username and password for key integrity and information Systems (LPA/NVD, NLIS, MSA & LDL).
A personalised online dashboard that provides news, weather, events and R&D tools relevant to you.
Customised market information and analysis.
Already registered for myMLA?