New MLA Domestic Market Manager announced
15 December 2017
MLA has announced the appointment of Graeme Yardy to the key position of Domestic Market Manager.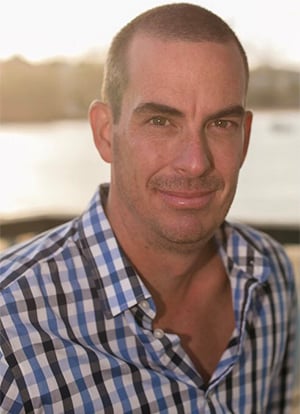 Graeme is well credentialled to take on this key role within MLA, bringing a wealth of consumer food marketing, category management and account management experience in Australia and overseas.
In his most recent position as Marketing Lead for Horticulture Innovation Australia (HIA), Graeme led the team responsible for all parts of the marketing mix, delivering highly effective, integrated large scale campaigns for Australian Mushrooms, Australian Bananas and Australian Avocado with major retailers. Graeme also led the team responsible for driving consumer insights across HIA and has been pivotal in sharing these with industry participants.
Prior to this role, much of Graeme's career has been with Mars Foods (including brands such as Masterfoods, Uncle Bens, Dolmio Pasta Sauces and KanTong). Graeme's positions at Mars have included Marketing Director (Mars Foods Canada) and Marketing Manager (Mars Foods Australia) with responsibility for strategy, execution and full P&L delivery across all sales channels. During his tenure Graeme worked on a wide range of consumer marketing and category management initiatives and he has a wealth of experience in developing creative for execution both above and below the line. Graeme has been leading and developing teams as part of these senior roles.
Earlier in his career, Graeme has also held marketing management, brand management and account management positions with Wrigley Pacific, Johnson & Johnson and Kraft Foods.
Graeme will report through to MLA Chief Marketing and Communications Officer Lisa Sharp as part of the Communications, Marketing and Industry Insights team.
MLA is excited to have Graeme join the MLA team in early January 2018.
Join myMLA today
One username and password for key integrity and information Systems (LPA/NVD, NLIS, MSA & LDL).
A personalised online dashboard that provides news, weather, events and R&D tools relevant to you.
Customised market information and analysis.
Already registered for myMLA?