New program provides innovation fast-track for cutting edge producers
16 February 2017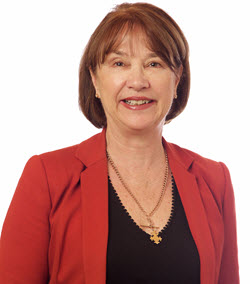 Producers looking to grow their business and gain a competitive edge through accelerated innovation and adoption of new technologies will be able to access greater expertise and support to achieve their goals as part of a new MLA Donor Company (MDC) pilot program.

The Producer Innovation Fast-Track program is an MDC initiative designed to accelerate the adoption of innovations that have the potential to significantly improve farm and value chain performance.

Under the program, producers who are innovators, early adopters, AgTech entrepreneurs or future value chain leaders will be provided with the expertise, co-funding and support to take their business to the next level.

Innovation Fast-Track is open to working together with producers and producer groups on projects in three key areas:
Innovations to improve on-farm performance, such as:

digital agriculture, including remote sensing technologies, smart ear tags, drones and data analytics
rumen energy capture and greenhouse gas reduction
accelerated genetic gain - northern beef, southern beef, sheep and goats
integrated parasite management
next generation grazing and nutritional management, including dual purpose crops
beyond best practice animal welfare
soil health and farm innovation networks
Insights and innovations that lead to new products, brands and value chains, including:

new value chain design enabled by access to new technologies such as mobile abattoirs
new business models for innovative products
New ventures and start-ups:

designed to support entrepreneurial producers who see opportunities to launch new business ventures in the AgTech space
MDC CEO Dr Christine Pitt said the program aims to identify the industry trailblazers and provide the support and expertise required for them to grow their business by innovating faster.

"Producer Innovation Fast-Track can help you take the next big step by combining your aspirations with our expertise to drive innovation adoption that benefits your business," Dr Pitt said.

"We will work with producers to refine their objectives and identify the resources, expertise and investment required to develop a strategy to achieve real outcomes.

"As well as the ability to co-invest up to 75% of project costs, MDC can offer future-focussed producers access to the latest research and development and innovations in livestock production; the technical and business expertise that will make it happen; market and global insights to underpin new high value product development; in-market immersion study tours; additional resources; and participation in networks of like-minded individuals."

MDC will be conducting a roadshow of sessions around the country to provide more information and workshop ideas with interested producers. Following these sessions, interested producers will be able to book a confidential consultation with MDC (on the same day) to further explore their own ideas and objectives.

The events are:
28 February – Armidale, NSW
2 March – Albury-Wodonga, NSW/Victoria
7 March – Horsham, Victoria
9 March – Clare, SA
14 March – Esperance, WA
16 March – Geraldton, WA
20 March – Katherine, NT
22 March – Charters Towers, Queensland
24 March – Roma, Queensland
To find out more about the program and the events, please visit www.mla.com.au/fasttrack or email fasttrack@mla.com.au.
Join myMLA today
One username and password for key integrity and information Systems (LPA/NVD, NLIS, MSA & LDL).
A personalised online dashboard that provides news, weather, events and R&D tools relevant to you.
Customised market information and analysis.
Already registered for myMLA?