New report unveils sheepmeat's unique global position
05 April 2017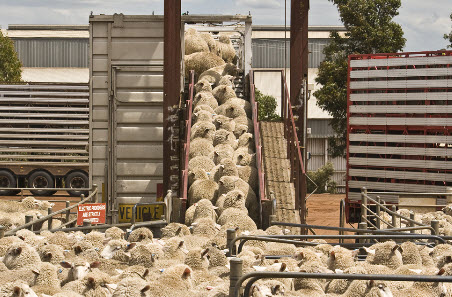 Key points:
Sheepmeat consumption is increasing in developing countries despite rising prices
Consumer perceptions and awareness, rather than purchasing power, affect sheepmeat consumption in developed countries
Competition between markets for limited sheepmeat supply globally is likely to remain intense
As the world's largest sheepmeat exporter and second largest producer, Australia stands to benefit from growing consumer demand in many developing countries where sheepmeat consumption is increasing despite rising prices.

This is one of a number of insights from Meat & Livestock Australia's (MLA) new report Sheepmeat's Unique Global Position, released this week as part of a new series of in-depth research reports analysing specific aspects of the global red meat industry.

The report looks at several markets that are influential within the global industry and represent both developing and developed economies – China, the Middle East, the United States and Australia.

It also found the diverse position of sheepmeat in consumer diets across international markets is buoying optimism within the Australian sector, despite sheepmeat's share of global protein consumption being forecast to remain around 5%.

MLA's Manager of Market Information Ben Thomas said developing economies including China and the Middle East were driving the growth of sheepmeat consumption on a global scale, largely due to population growth, urbanisation and increasing incomes.

"Sheepmeat encompasses a range of products including lamb, mutton, and a mix of both chilled and frozen cuts, and each of these products hold a unique position depending on the country or consumer segment in focus," Mr Thomas said.

"Like other meats, sheepmeat is likely to benefit from expected global population and economic growth, particularly in developing countries. However, the product has the added advantage of no religious taboos, and is being preferenced by consumers in the world's fastest growing population centres and ethnic groups.

"Sheepmeat supply has proven unable to match demand and, despite expected faster price-driven growth in the next decade, the imbalance seems likely to continue. It means competition between markets for the limited sheepmeat supply is likely to remain intense.

"Sheepmeat's position in consumer diets around the world varies greatly, subject to a range of historical, economic, social and geographical factors. China and in the Middle East tend to have a stronger affiliation with sheepmeat through cultural and religious customs, with lower-value product a staple part of many traditional cooking methods. This is changing, however, as markets become more progressive.

"In many developed countries, such as the United States, lamb is a niche product, not readily available or commonly consumed, except in certain demographics and minority ethnic segments. However, due to the size of the population, the US is identified as a potential growth market for Australian sheepmeat.

"In contrast, the position of lamb in Australia and New Zealand is different from other developed countries, with strong awareness and preference for sheepmeat arising from a long history of production and consumption."

Mr Thomas said in all developed countries, consumer perceptions and awareness, rather than purchasing power, affected sheepmeat consumption.

For the full report, click here.

MLA provides a range of market information services including in-depth analysis of Australia's red meat industry, daily red meat market news updates, regional saleyard reports, live export information and price indicators. To read more visit the Prices & Markets section of MLA's website https://www.mla.com.au/prices-markets/
Join myMLA today
One username and password for key integrity and information Systems (LPA/NVD, NLIS, MSA & LDL).
A personalised online dashboard that provides news, weather, events and R&D tools relevant to you.
Customised market information and analysis.
Already registered for myMLA?