Phil Hynd to lead Expert Panel
17 January 2019
Internationally renowned livestock researcher Professor Emeritus Phil Hynd has been appointed as the new Expert Panel Chair reviewing research, development and adoption (RD&A) project proposals seeking levy-payer funding from Meat & Livestock Australia (MLA).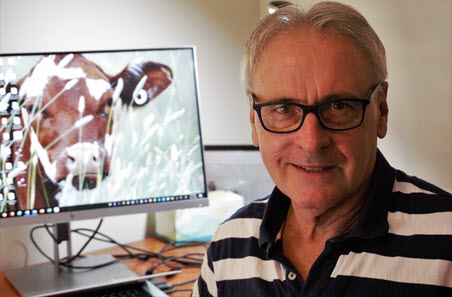 Prof Hynd takes over the role from outgoing inaugural Chair, Prof Alan Bell, following the completion of his three-year term.
The Expert Panel provides independent, scientific advice and transparent peer review of RD&A project proposals which address priorities identified by red meat producers through MLA's regional consultation process.
It comprises experts who are not employed or contracted by MLA, and who are recognised as leading scientists and extension professionals in the RD&A community.
Prof Hynd said effective research is vital for the red meat industry to remain competitive and profitable.
"I was very impressed with the processes MLA have implemented to ensure only the best research and adoption projects are supported," Prof Hynd said.
"The combination of vetting initially by producer groups, followed by evaluation of the scientific merit and economic value by the Expert Panel, is an excellent and transparent way of evaluating the many ideas that come forward for funding. I was very pleased to be selected to lead the Expert Panel following the completion of Professor Alan Bell's inaugural term as Panel Chair."
MLA General Manager, Producer Consultation and Adoption, Michael Crowley, said Prof Hynd is highly regarded internationally for his work and the ideal candidate to take over the role from Prof Bell.
"Prof Hynd's research throughout his career has focused on solving sheep and cattle industry problems using leading-edge science and innovation," Mr Crowley said.
"His research has always had strong producer involvement to ensure outcomes are captured in real world situations on-farm. He is an outstanding candidate for the Expert Panel Chair and I welcome his appointment."
Prof Hynd has a long and distinguished career and is well known for his work based at Adelaide University. In 2004, he was appointed the Director of Roseworthy Campus where he attracted a strong animal science group which went on to establish South Australia's first school of Veterinary Medicine.
Prof Hynd has been a Program Leader in both the Wool and Sheep Cooperative Research Centres (CRCs) and has been the President of the Australian Society of Animal Production for three periods of service.
Join myMLA today
One username and password for key integrity and information Systems (LPA/NVD, NLIS, MSA & LDL).
A personalised online dashboard that provides news, weather, events and R&D tools relevant to you.
Customised market information and analysis.
Already registered for myMLA?