Profitable Grazing Systems coordinators appointed
20 October 2017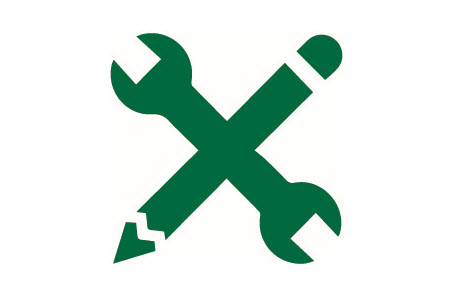 Being part of Meat & Livestock Australia's (MLA) new adoption and extension program, Profitable Grazing Systems (PGS), has been made easier for red meat producers and service providers with the establishment of dedicated central contact points for each state and territory.
PGS state coordinators have been appointed for Queensland, New South Wales, Victoria, Tasmania, southern Western Australia, northern Western Australia and the Northern Territory. The recruitment process for a South Australia coordinator is underway.
The PGS program provides cattle, sheep and goat producers with long-term guidance from specialist coaches to help boost their management skills and increase on-farm adoption of research and development (R&D). The supported learning environment involves a local, group-based approach to extension and adoption.
The PGS coordinators are:
Queensland – Andrew McCartney, Condamine Alliance
New South Wales – Peter Schuster, Schuster Consulting
Victoria – Lyndon Kubiel, Victoria Department of Primary Industries
Tasmania – Mel Rae, Macquarie Franklin
Western Australia (South) – Rebecca Wallis, AgInnovate
Western Australia (North) and Northern Territory – Rebecca Mohr-Bell, ArGyll Consulting.
Meat & Livestock Australia's General Manager – Producer Consultation & Adoption, Michael Crowley, said the coordinators would help link producers with the service providers who were delivering the PGS program throughout Australia.
"Beyond linking producers with program deliverers in local regions, the state coordinators will also play a key role in helping service providers in their applications to form PGS groups," Mr Crowley said.
"MLA is investing in deliverer capability to ensure the PGS program achieves its aim of helping to lift on-farm productivity and profitability by 2.5% return on assets managed by 2022.
"The PGS program builds on the tools and resources of MLA's flagship extension and adoption programs, including Making More from Sheep and More Beef from Pastures. The PGS model and content has already been extensively tested, with 130 cattle, sheep and goat producers across Australia participating in the pilot program in 2016.
"The participating producers worked in 10 groups with their own coaches. They had an average of 26,000 hectares and a total of more than 1.5 million hectares under management.
"Producers in the pilot program averaged an additional $30,000 or 39% improvement in profit from their businesses. Participating producers saw an increasing return on capital from an average of 1.8% to 2.5%."
Mr Crowley said MLA had also appointed Dr Christine Purdy as Program Manager for Profitable Grazing Systems.
Dr Purdy was previously Project Officer for the Animal Health and Welfare team in MLA's Research, Development and Innovation business unit," Mr Crowley said.
"Dr Purdy has extensive professional experience in business development, training and assessment, business brokerage and private veterinary practice, and brings a wealth of knowledge and skills to this important new leadership position."
For more information about PGS and contact details for the state coordinators, visit: www.mla.com.au/pgs
Join myMLA today
One username and password for key integrity and information Systems (LPA/NVD, NLIS, MSA & LDL).
A personalised online dashboard that provides news, weather, events and R&D tools relevant to you.
Customised market information and analysis.
Already registered for myMLA?