Report reveals $420m benefit from objective measurement
28 March 2017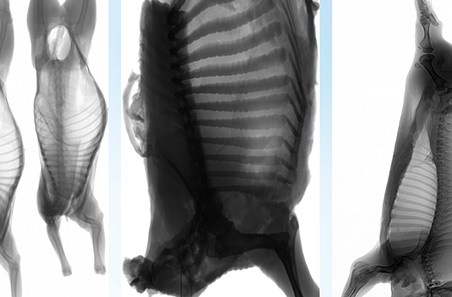 An independent report has found a $420 million per annum potential benefit to the Australian red meat industry from the full adoption of objective measurement technology.
However, the report finds that unless the rollout of the technology is fast-tracked, only $72 million per annum of benefit is likely to be realised by 2020 on current rates of adoption.
MLA Managing Director Richard Norton said the new report reaffirmed the financial benefits of rolling out objective measurement technology across the industry – and highlighted the benefit of fast-tracking adoption.
"As the report shows, there is an enormous amount of value that's currently being lost to our industry through inaccurate measurement or appraisal systems within the red meat supply chain," Mr Norton said.
"That's why MLA has been working hard with industry to develop solutions, including our proposal to fast track the adoption of DEXA technology as an objective measure of lean meat yield in meat processing plants."
The year-long examination by Greenleaf, Miracle Dog Consulting and S. Williams Consulting was commissioned by MLA to examine the value of adopting advances in objective measurement and systems across the red meat industry.
It found that benefits related to measuring lean meat yield account for around 65% of the potential $420 million per annum impact, shared between producers and processors.
The report noted that if the adoption of objective measurement technology is 'fast-tracked' – similar to MLA's proposal for DEXA rollout – more of the potential benefits will be realised and sooner.
"MLA's proposal will pave the way for scientific measurement of saleable meat yield, future value based marketing and industry-wide productivity gains through processing automation, genetic improvement and data-based on-farm decision making," Mr Norton said.
"This is a solution for the whole of the Australian red meat value chain."
MLA has referred the industry's peak councils and the Australian Meat Processor Corporation to the report to further assist their consideration of MLA's DEXA proposal.
Join myMLA today
One username and password for key integrity and information Systems (LPA/NVD, NLIS, MSA & LDL).
A personalised online dashboard that provides news, weather, events and R&D tools relevant to you.
Customised market information and analysis.
Already registered for myMLA?