Three ways to boost pastures this winter
21 June 2017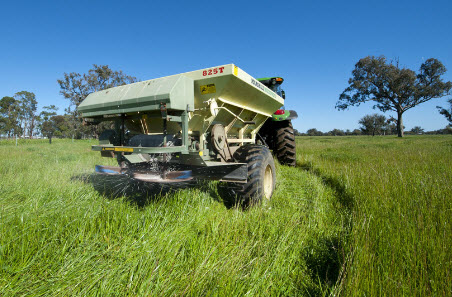 Here are three things producers in southern Australia can do this winter to lift their pasture productivity:
Clean them up: Winter and spring are ideal times to improve pastures by removing weeds. Here's a handy guide on establishing successful perennial pastures from the MLA-supported EverGraze which covers weed management.
Check for pests: Not all pasture pests cause damage but those that do can have a significant impact. Learn about the life cycle of pests and how to target control in this online resource. Don't forget Australian Wool Innovation's Timerite tool, which can forecast localised control dates for red legged earth mite.
Fertilise for the future: Long-term pasture productivity is driven by good soil nutrition, coupled with well-managed grazing. Understand how assessing your soil health and creating a plan to rectify deficiencies can drive pasture production with this EverGraze guide.
Join myMLA today
One username and password for key integrity and information Systems (LPA/NVD, NLIS, MSA & LDL).
A personalised online dashboard that provides news, weather, events and R&D tools relevant to you.
Customised market information and analysis.
Already registered for myMLA?