US demand for chilled grassfed beef on the rise
31 May 2018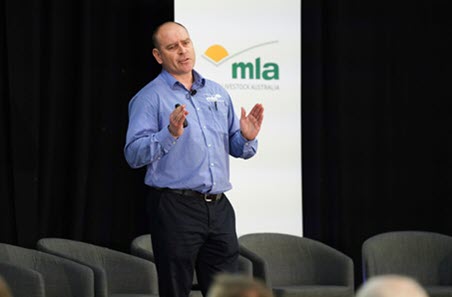 In the fiercely competitive market that is the United States, Australian chilled grassfed beef is making significant inroads as the demand from health-conscious consumers for 'all natural' products is on the rise.
The US is our second largest beef market after Japan, with Australia exporting 234,112 tonnes shipped weight of beef to the US in 2017.
In the last six years, we have increased our chilled grassfed beef trade from 11% to 25% of the total volume exported to the US.
While foodservice is a key target for MLA in promoting Australian beef, retail opportunities are growing. In this space, millennials and urban eclectics are a target market – they're wealthy, healthy and digital-savvy, and most likely to be 25 to 49-year-old women.
While freshness, safety and value are still important attributes at the point-of-sale (POS) being 'all natural' is also important, with the health, environment and animal welfare attributes being valued by the premium grassfed beef shopper at POS.
Awareness of country of origin remains a challenge – it is not considered as important by US consumers, compared to consumers in markets such as Japan and Korea, where country of origin is the number one decision driver. Encouragingly, consumer surveys indicate nine out of 10 American grassfed beef shoppers would consider buying imported beef, with Australia having a highly valued reputation amongst this segment.
Many of MLA's activities in the US in the last few years have focused on the high-end foodservice sector, particularly chefs, immersing them in the Australian story and making them ambassadors for our beef.
MLA also undertakes a lot of grassroots activities, particularly through digital media campaigns and activities such as pop-ups with consumers, to make people more aware of Australian red meat.
With national advertising in the US being prohibitively expensive, particularly on television, MLA uses digital media effectively to run a range of promotional activities for very little cost.
Our manufacturing beef exports into the US are still the largest proportion of trade by volume, comprising 63%, and supplying customers including McDonald's and Burger King.
In the US, beef production is at an all-time high, but beef consumption in the US is also on the rise, underpinned by a strong US economy. A strong US economy is good for the Australian red meat industry, not just beef, but also lamb and goatmeat.
Australia is a dominant player in the US lamb market and we've seen record levels of lamb going into the market. Traditionally, the US consumer is not a big consumer of lamb and it's still viewed as a niche protein. However, MLA is working hard in foodservice and retail to educate consumers about the benefits of lamb.
Costco is one of the biggest buyers of Australian lamb and MLA supports key stakeholders in promoting the message that our product is clean and green, but also that lamb is an easy meal to prepare. Just like a good steak, you can throw some lamb chops on the barbie and enjoy a quick, delicious meal.
Looking at goatmeat, the US is by far our largest goatmeat export market. It's a frozen carcase trade, with a lot of value-adding done in the US. Demand for our goatmeat comes from key ethnic groups, with a lot of North African, Hispanic and Asian cuisine based on goatmeat.
Rob Williams is MLA's International Business Manager for North America, and is based in Washington.
More information
Email Rob Williams
MLA International Business Manager – North America
Join myMLA today
One username and password for key integrity and information Systems (LPA/NVD, NLIS, MSA & LDL).
A personalised online dashboard that provides news, weather, events and R&D tools relevant to you.
Customised market information and analysis.
Already registered for myMLA?