What's driving profits in mixed enterprises?
13 July 2018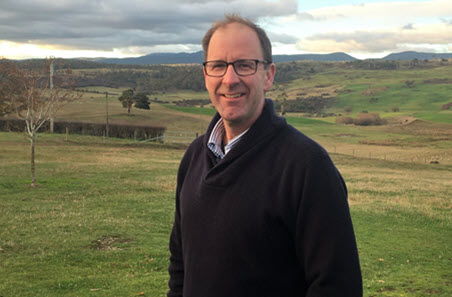 The four primary profit drivers behind southern Australia's most successful mixed cropping and livestock enterprises will be put under the microscope at Tasmania's Red Meat Updates in Launceston on 28 July.
Macquarie Franklin senior consultant Jim Cuming will share findings from the MLA-funded project 'The profitable integration of cropping and livestock in Southern Australia'.
The project studied three years of benchmarking data from 100 mixed enterprise businesses throughout southern Australia.
It found the top 20% were retaining almost 30% of turnover as net profit, while the remaining 80% of producers were retaining less than 10%.
"From a Tasmanian perspective the MLA project was important because our diverse landscapes mean a lot of our farming businesses are inherently diverse," Jim said.
"We found the superior profitability achieved by the top producers was a function of four primary profit drivers, which I will be discussing at the updates."
The four profit drivers are:
optimising gross margins
having a low-cost business model
people and management
risk management.
Optimising gross margins
"Optimising gross margins is about having visibility over each enterprise's costs," Jim said.
"The top producers are able to drill down on their enterprise costs and tend to use good computer-based programs to help with that visibility.
"In terms of cropping in Tassie, the best performers generated more income per hectare from the same expenditure. For livestock, the best performers spent more on their livestock enterprises than the rest, to achieve proportionally higher income."
Having a low-cost business model
"This profit driver relates to 'scale' of the business," Jim said.
"Scale is about turnover, not farm size – we actually found the top 20% had a smaller average farm area than the remaining 80%.
"So maximising turnover, while keeping overheads low, was important and a key part of that was understanding the dollars and cents – having 'financial literacy'."
Jim said the top 20% producers spent 24% of their income on machinery and labour costs, while the remaining 80% spent 34%.
People and management
"As a business grows in scale and you need to employ people and delegate, activities need to be systemised and planned," Jim said.
"The best producers have regular team meetings, keep their workforce informed, spend money on training for themselves and staff, and do the training together."
Jim said the best producers were able to generate more than $150,000 net profit per full-time equivalent (FTE), while the remainder averaged $27,000 net profit per FTE.
Risk management
"Managing risk means being resilient enough to handle the volatility and variability inherent in farm businesses," Jim said.
The top-performing producers:
understand costs and keep them as low as possible
do budgets using realistic three-year or five-year average prices
leverage relationships with customers and suppliers to extract better prices or secure more certainty.
Red Meat Updates info
Red Meat Updates is a full-day conference event for anyone involved in the Tasmanian red meat industry – producers, processors, advisors, livestock agents, industry organisations, product suppliers and researchers.
Tickets are free for red meat producers, providing you attend representing your farm business, not any other organisation.
Full fee paying tickets are $300 ex-GST and are available for purchase online.
Join myMLA today
One username and password for key integrity and information Systems (LPA/NVD, NLIS, MSA & LDL).
A personalised online dashboard that provides news, weather, events and R&D tools relevant to you.
Customised market information and analysis.
Already registered for myMLA?