SEA economy anticipated to improve
26 May 2016
Key South East Asian (SEA) destinations for Australian red meat exports demonstrated varying economic results for the first quarter of 2016, with El Niño induced droughts affecting agricultural production and consumer spending.
The combined GDP forecast for these six key countries (Indonesia, Malaysia, Singapore, Thailand, the Philippines and Vietnam), however, is expected to outperform the global average in 2016, underpinned by ongoing strong economic growth in the Philippines and Vietnam, and improving weather conditions anticipated with the arrival of La Niña in a several months' time.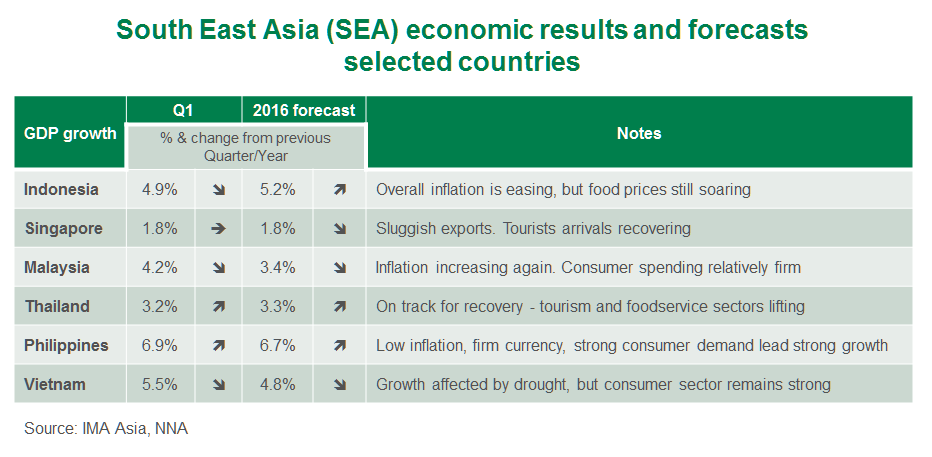 Australian red meat exports to these six countries totalled 48,167 tonnes swt this year (January to April), up 10% from the same period in 2015, largely due to increases in beef shipments to Indonesia and the Philippines (Department of Agriculture and Water Resources).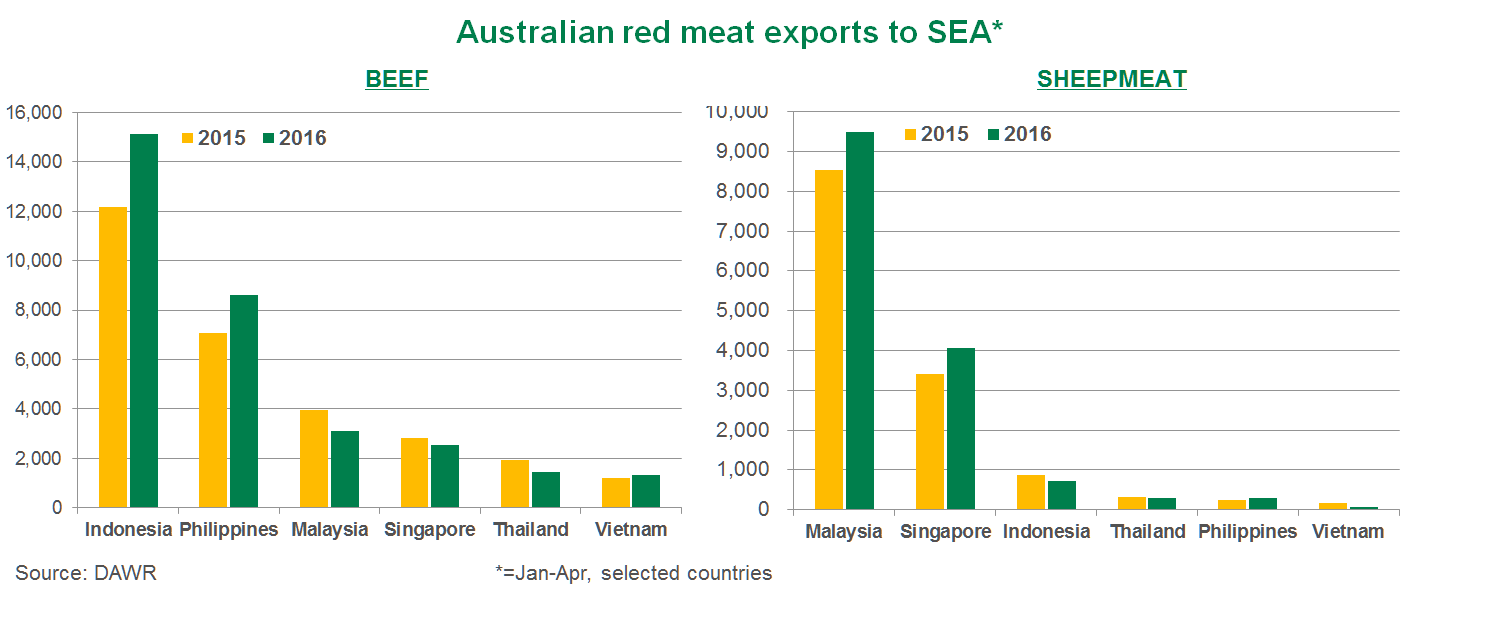 Join myMLA today
One username and password for key integrity and information Systems (LPA/NVD, NLIS, MSA & LDL).
A personalised online dashboard that provides news, weather, events and R&D tools relevant to you.
Customised market information and analysis.
Already registered for myMLA?