Quick six with Tracey Kilner
23 May 2018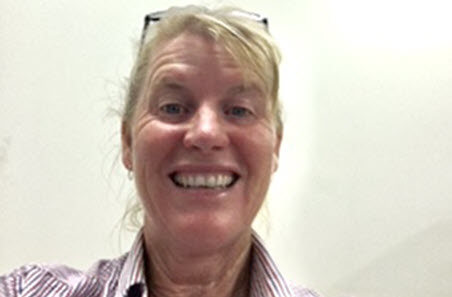 Twenty-six Livestock Market Officers (LMOs) currently work across Australia as part of MLA's National Livestock Reporting Service. Covering more than 3,000 markets/year and thousands of kilometres between them, LMOs attend and report on up to 70 of the nation's cattle, sheep and goat sales on a weekly basis.
Here Prices & Markets talks to Tracey Kilner about her sales patch and what she gets up to when she's not at the saleyards.
What regions do you cover and where are you based?
I'm based near Kojonup WA and cover the Katanning sheep sale on Wednesdays and the Mt Barker cattle sale on Thursdays.
Can you take us through the trends you've been seeing in your patch over the past year or so?
Cattle market
After the highs of 2016, we're still seeing great prices for cattle – but they haven't hit as high as they were two years ago.
Lamb market
Sheep prices just seem to be going up and up!
Rainfall
It's dry as a chip. We're still waiting for the break in the season – there's nothing on the horizon. We had a really late start last year as well (around August), but we'd usually get a break around Easter.
What aspect of your role presents the biggest challenges?
Calculating carcase weight on the lamb and mutton.
What were you doing before you became a Livestock Market Officer?
I was working with Landmark, managing rural merchandise. My partner was a fencing contractor so I did a bit of fencing as well.
When you're not at the saleyards, how do you keep busy?
We've got a little farm and that keeps us extremely busy – we run 120 cattle and 160 Suffolk ewes.
What's your favourite red meat meal?
Scotch fillet.
Join myMLA today
One username and password for key integrity and information Systems (LPA/NVD, NLIS, MSA & LDL).
A personalised online dashboard that provides news, weather, events and R&D tools relevant to you.
Customised market information and analysis.
Already registered for myMLA?