Rain spurs restocker interest
19 January 2017
Recent "above average" rain for much of the interior has resulted in restocker demand and opportunistic buying reach an unprecedented level. In fact, restockers are currently paying a 58¢/kg cwt premium over that paid by processors for Easter Young Cattle Indicator (EYCI) eligible cattle thus far in 2017.
This is a quick turnaround from the general cattle market decline in the final stages of 2016 when the prospect of poor summer rainfall was imminent.
When considering how long the current premium could last, it's worth investigating the outcome from similar historical scenarios, and in the past, the restocking and processor segments have eventually realigned.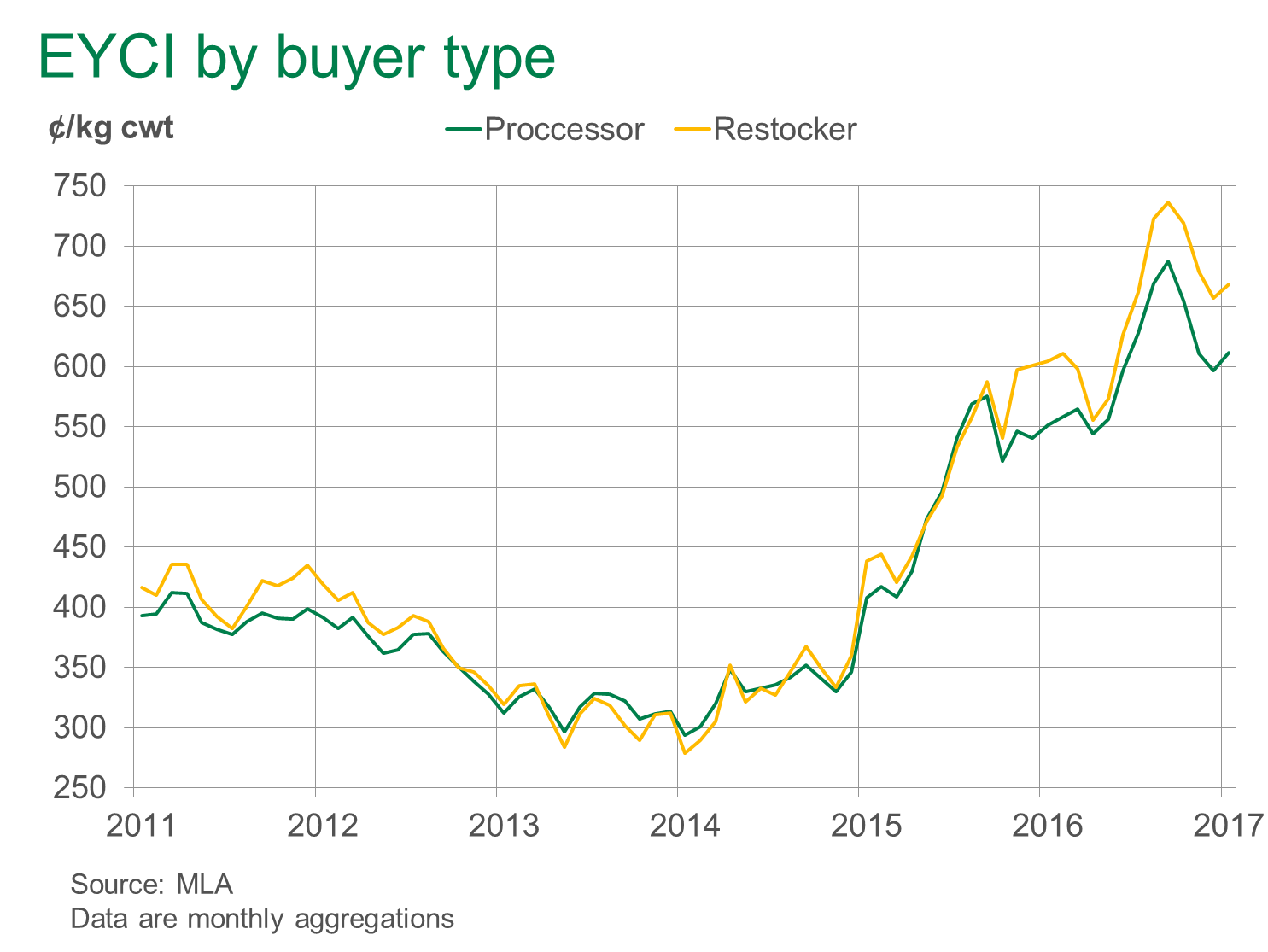 A recent example, such as the period following the extremely wet years of 2011 and 2012, saw seasonal conditions deteriorate and prices paid by restockers for young cattle drop 31% - moving from a premium, to a discount, to those paid by processors. From December 2011 to September 2013, the average price paid by processors for EYCI eligible cattle eased 19% to 322¢/kg cwt, while at the same time, restockers dropped from 435¢/kg cwt, to 302¢/kg cwt (down 31%).
As restockers are currently driving the market (like 2011 and 2012), seasonal conditions will again have the greatest bearing on how long they will continue to drive the market, despite the national cattle herd still being at historically low levels. Given that the Bureau of Meteorology's rainfall outlook forecast is for below average rainfall for most of Eastern Australia, producers looking to by store cattle should take these recent trends into consideration.
Join myMLA today
One username and password for key integrity and information Systems (LPA/NVD, NLIS, MSA & LDL).
A personalised online dashboard that provides news, weather, events and R&D tools relevant to you.
Customised market information and analysis.
Already registered for myMLA?