Spotlight: James Armitage
04 April 2018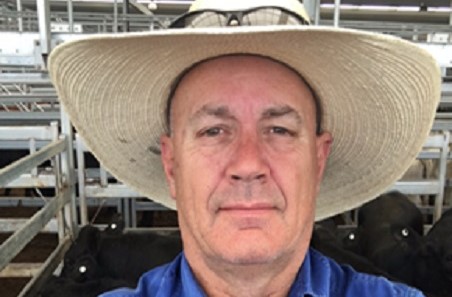 Twenty-six Livestock Market Officers (LMOs) currently work across Australia as part of MLA's National Livestock Reporting Service. Covering more than 3,000 markets/year and thousands of kilometres between them, LMOs attend and report on up to 70 of the nation's cattle, sheep and goat sales on a weekly basis.

Here we talk to James Armitage about his sales patch and what he gets up to when he's not at the saleyards.
What regions do you cover and where are you based?
I look after New England and the north-west of NSW – so that covers the Armidale, Guyra, Tamworth and Gunnedah markets. I'm based in Armidale.
What are the common trends you're seeing across the sales you cover?
Seasonal conditions have been poor for some time with restocker activity on the decline. Comparatively speaking though, prices for cattle returning to the paddock have held up reasonably well. There's been high demand from lot feeders, particularly for heavyweight feeders.

The lamb market has also held up well due to reduced numbers of well-finished lambs, while southern store lamb orders have supported lightweight lamb prices. Supply and demand have driven variations in the sheep market.

What's the best part about your job?
Maintaining contact with the livestock industry and the buyers. We have a lot of contact with people in the industry, which is always good fun.
What are some of the challenges in your role?
I've been travelling all my life, so the mileage doesn't concern me. IT is my biggest challenge – changes in technology can be hard.
When you're not at the saleyards, how do you keep busy?
I've got a hobby farm which I run a few cattle on. I also breed poultry and try to help my wife out in the garden.
What's your favourite red meat meal?
Anything involving red meat – either steak or roast lamb.
Join myMLA today
One username and password for key integrity and information Systems (LPA/NVD, NLIS, MSA & LDL).
A personalised online dashboard that provides news, weather, events and R&D tools relevant to you.
Customised market information and analysis.
Already registered for myMLA?