Tallow continues strong performance
23 February 2017
As reported in MLA's latest Co-product report, the Australian tallow market maintained its strong performance through to the end of 2016. At the close of December 2016, 4% FFA tallow prices were at the highest level recorded since early 2011, averaging $1,020/tonne ex-works (up 63% year-on-year), underpinned by reduced supply, as Australian cattle slaughter continues to contract, as well as strong demand. Since then, January has seen a slight decline in prices, settling at $987/tonne ex-works, however remains 38% above year-ago levels.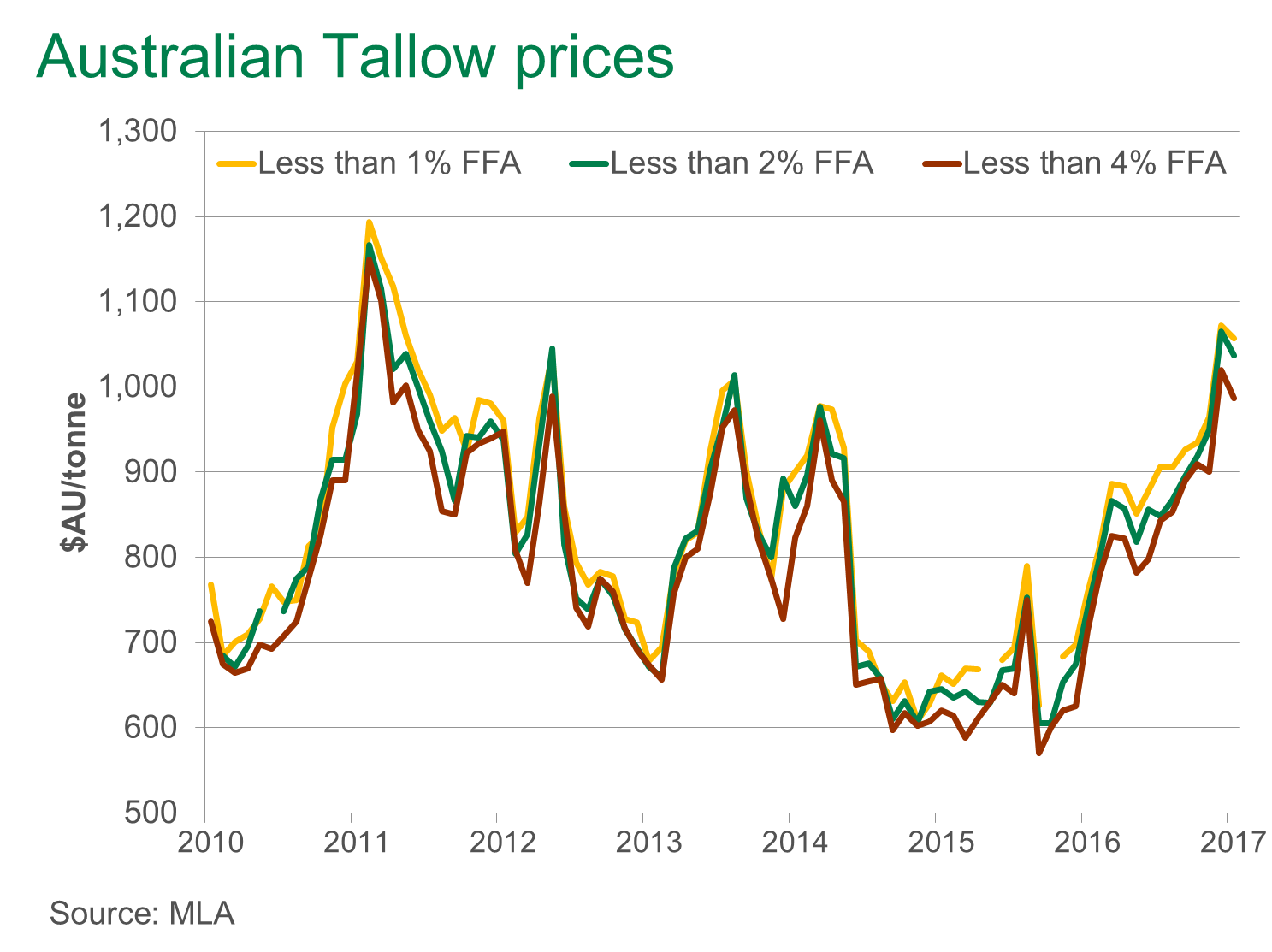 In November, the US announced an increase in mandated uses of renewable fuels, assisting demand from Singapore for bio-fuel production. As a result, the palm oil, soybean oil and tallow markets lifted, with palm oil prices averaging $788US/tonne in December, up 39% year-on-year, and soybean oil increased 19% year-on-year, to $907US/tonne.
Lower than expected palm oil production out of Malaysia has provided further support for the palm oil market. Seasonal conditions in Malaysia were anticipated to improve with the dissipating El Niño, and hence production was expected to increase, however the break in the season did not eventuate.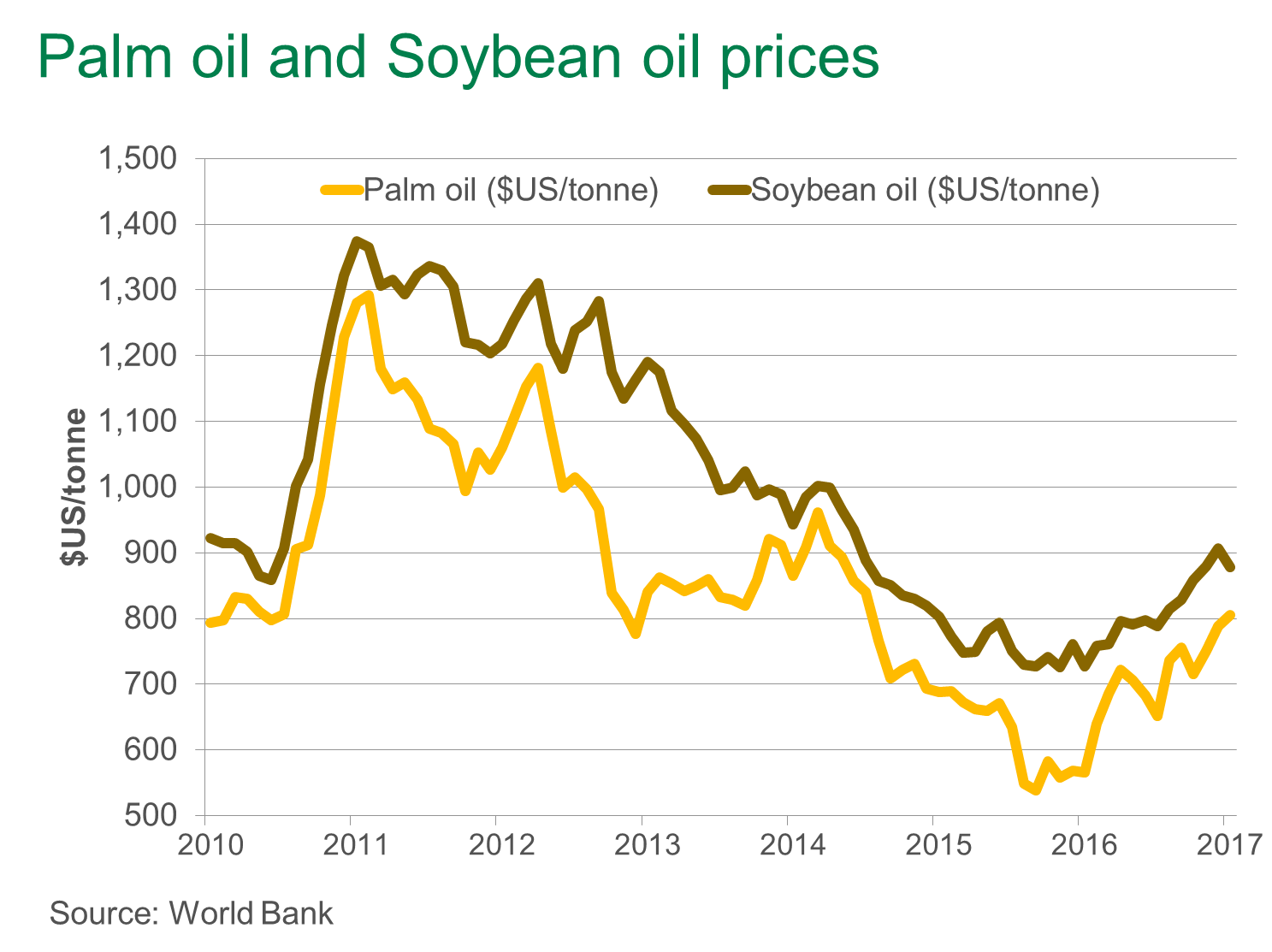 Going forward, there is some uncertainty around renewable fuel mandates, given the current political climate in the US. However, the tallow market is anticipated to remain supported by short supply and movements of biofuel alternatives such as palm oil.
To read more, please click here to download the MLA Co-products report.
Join myMLA today
One username and password for key integrity and information Systems (LPA/NVD, NLIS, MSA & LDL).
A personalised online dashboard that provides news, weather, events and R&D tools relevant to you.
Customised market information and analysis.
Already registered for myMLA?