Back to

Research & Development
Subscribe to R&D Round-Up newsletter
Stay informed with a short, sharp monthly summary of MLA's latest research reports.
Sign up
Sheep Reproduction Strategic Partnership (SRSP)

The Sheep Reproduction Strategic Partnership (SRSP) is a sheep industry initiative managed by Meat & Livestock Australia (MLA) that seeks to profitably and sustainably increase lamb production by increasing weaning rates and decreasing mortality.
Building on existing industry research, development and adoption (RD&A), the SRSP will increase impact and scale by:
focusing on and promoting on-farm best practice management
working with producers to apply R&D on farm in a way that is practical, economical and works for different business models
testing and demonstrating supporting technologies
identifying and filling gaps in R&D.
The SRSP seeks to improve reproductive performance and weaning rates by providing producers with solutions for their farm businesses across the entire reproductive cycle. These will also deliver productivity, animal health and animal welfare benefits.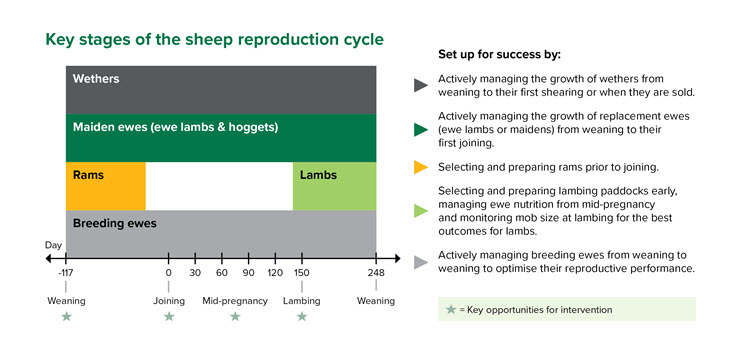 About the partnership
A feature of the SRSP is collaboration between research providers and industry organisations to develop larger, long-term programs of research, development and adoption that address a common goal to deliver greater benefits and impacts for the sheep industry.
The partnership is focused on:
boosting collaboration and fostering industry networks
recognising and promoting animal welfare and social benefits
enhancing the sustainability of the Australian sheepmeat sector
investing in capacity and capability
supporting research innovation and producer adoption.
SRSP projects
The Towards 90 (T90) program is an adoption program all about sheep reproduction. The T90 program is funded by Meat & Livestock Australia (MLA). It aims to accelerate the adoption of sheep reproduction best-practices. The T90 brand reflects the aspirational targets of achieving 90% and beyond in lamb survival across single and twin-bearing ewes. The T90 program consists of 10 modules that cover the range in best practices that span the reproductive cycle of sheep, including adults, maidens, and ewe lambs.
Heat stress on ewes and rams can reduce fertility and influence foetal development and lamb survival. Likewise, cold stress will reduce the survival of newly shorn sheep and newborn lambs. Extreme climatic variation (wind, rain, and temperature) poses significant stress on extensively managed sheep. Shade and shelter offfer the opportunity to minimise stress to improve the production and welfare of sheep.
Design, establishment and benefits of edible shelter to improve lamb survival and whole-farm profitability

Over 30 research sites, this project will investigate the impacts of different types of edible shelter on the physiology, behaviour, welfare and survival of sheep, along with the nutritional benefits of the feedbase in mixed farming enterprises. This information will provide the basis for recommended shelter design in sheep enterprises.

Investigating heat stress in ewes

This project aims to definitively and more comprehensively quantify the effects of heat events on sheep reproduction, thermoregulatory capacity, behaviour and wellbeing through long term data collection during a range of climatic conditions in diverse production settings. Outcomes of this research may be used to inform management strategies to minimise the impact of heat stress on reproductive performance.


SRSP webinar series
The SRSP will be hosting a quarterly webinar series to present the latest sheep reproduction research and development outcomes.
Can melatonin improve twin lamb survival?
A recent review of the major risk factors for neonatal lamb mortality found that melatonin can improve outcomes in high risk sheep pregnancies through increasing uterine blood flow and neonatal neuroprotection. Dr Will van Wettere from the University of Adelaide discusses the impact of supplementing Merino ewes with melatonin following pregnancy scanning to improve the survival of twin born lambs.
Breeding ewe fitness and maternal ewe mortality
Part 1: Unlocking the keys to ewe survival
Reducing ewe mortality during lambing is a high priority for the sheep industry. In part 1 of this webinar, Mary McQuillan from Livestock Logic discusses unlocking the key to ewe survival during lambing and presents the major risk factors affecting ewe mortality.
Part 2: Fit to join
Part 2 of this webinar, presented by Andrew Whale from Livestock Logic, highlights the key fitness indicators to look for when deciding if ewes are fit to join.
How to profit from pregnancy scanning
Pregnancy scanning is a key technology that enables sheep producers to make informed decisions regarding managing their breeding ewes and lambing. This webinar will highlight the role of pregnancy on farm profitability and discuss the key actions producers can take to set their scanner up for success.
Part 1: Can you afford not to scan?
John Young, Farming Systems Analysis Service, discusses the results of an economic analysis of the profitability of pregnancy scanning.
Part 2: Set your scanning up for success
Josh Cousins, Cousins Merino Services, provides a pregnancy scanners perspective on best practice preparation for scanning to set your scanner up to ensure high accuracy.
Related resources
Sheep productivity and profitability webinars
Making more from sheep
Tips & Tools factsheets
Managing breeding ewes in containment areas
Feedbase planning and feed budgeting tools
SRSP management committee
Jane Kellock (Chair)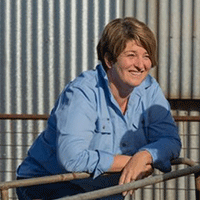 Ian Rogan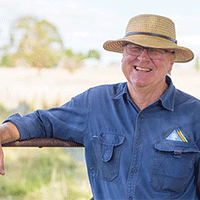 B Rural Science
SALRC Chair
Ian Rogan comes from a beef and dairy cattle farming family in the Clarence River region of northern NSW, and currently runs a nursery and consulting firm in the Central Tablelands of NSW. He has over 40 years of professional experience in both the public and private sectors providing research, development and adoption services for Australian livestock industries. Ian is the Chair of the Southern Australia Livestock Research Council (SALRC) and the Central Tablelands Local Land Services Board.
John Wallace
Ian McColl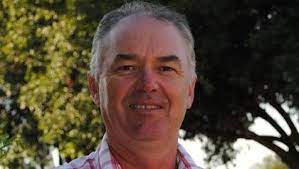 Producer Representative
Ian owns and manages a mixed farming enterprise at Koorawatha in New South Wales. His farming enterprise includes lamb (grass fed and feedlot) and steer finishing operations. His extensive experience on various sheep industry boards and committees has given him a comprehensive knowledge of sheep industry systems, markets, market access and food safety. Ian is currently a Director of Sheep Producers Australia and a member of NSW Farmers Sheep Meat Committee.
Joe Gebbels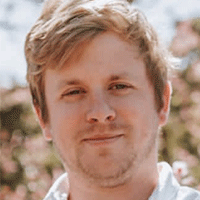 BSc (Hon) MSc
MLA Representative
Joe is the Program Manager of Sheep and Goat R&D with Meat & Livestock Australia based in Western Australia. He has been with MLA since 2017 and is responsible for developing the national strategy for delivering research, development and adoption activities to improve the productivity and profitability of the sheepmeat and goat industries. Joe is also currently undertaking at PhD at the University of Western Australia focused on investigating strategies for reducing emissions and building climate resilience of agriculture in Western Australia.
Sue Hatcher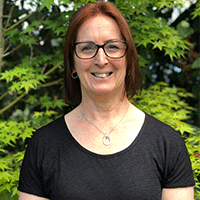 BSc Agric (Hon) PhD
Program Coordinator
Sue is the Director and Principal Scientist at Makin Outcomes, an independent research and development consultancy based in Orange NSW. Makin Outcomes specialises in applied research and development, project and program management, development and delivery of national livestock training programs, data analysis and reporting, scientific reviews, change management and technical editorial services. Sue has 30 years of experience in applied scientific research including genetic improvement of sheep, breeding ewe management and lamb and weaner survival.