Back to

About MLA
Subscribe to MLA's newsletters
Stay informed with the latest red meat and livestock industry news, events, research and marketing.
Sign up
Board of directors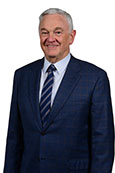 Alan Beckett
Qualifications: BEc, FICA, GAICD
Chair (Director since November 2014)
Mr Beckett runs an Angus breeding and backgrounding operation in Yea, Victoria. He brings 40 years' experience with a major professional services firm, practising in the area of audit and corporate services to large companies with an emphasis on listed public companies along with practical experience in doing business in Oceania, South-East Asia, China, Japan and India. Mr Beckett is Chair of Defence Health Limited, a non-executive director of Westbourne Capital Pty Ltd and Westbourne Credit Management Limited. Mr Beckett is the Chair of Meat & Livestock Australia Limited, and a non-executive director of MLA Donor Company Limited and Integrity Systems Company Limited.
Previous roles:
Chairman of ASX listed Basper Limited (formally Berklee Ltd) and Deputy Chairman of the Department of Defence Audit & Risk Committee. He is a former independent member of the Audit & Risk Committee of Reserve Bank of Australia's wholly owned subsidiary, Note Printing Australia Limited.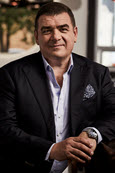 Jason Strong
Managing Director, MAICD
Appointed 25 March 2019

Mr Strong has more than 30 years' red meat and livestock experience, knowledge and connections from the farm through to the end consumer in both domestic and international markets. He is a well-recognised and respected senior executive with extensive skills in commercial and industry business management and administration, supply chain development, meat science and grading, genetics and marketing as well as on-farm experience. Mr Strong is Managing Director of Meat & Livestock Australia Ltd and Chair of Integrity Systems Company Limited and MLA Donor Company Limited. Mr Strong is also a director of AUS-MEAT Limited and Red Meat Traceability Systems Pty Ltd.
Previous roles:
CEO, Smithfield Cattle Company, Managing Director AA Co, MLA's regional manager in Europe and Russia, Pfizer (now Zoetis), past Chair of the Australian Beef Industry Foundation. Manager and coach of the Australian Inter Collegiate Meat Judging Team and councillor and NSW Chairman and National Vice President of Cattlemen's Union of Australia.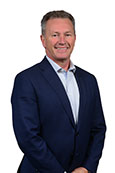 Robert Fitzpatrick
Qualifications: BEc, LLB, MBA, GAICD
Director since November 2015
Mr Fitzpatrick is an industry and technology expert with more than 30 years' experience in senior executive roles across the spectrum of large corporates, government agencies, and small and medium enterprises and start-ups. He has a detailed understanding of industry representative bodies, research and higher education, retail, fast-moving consumer goods, telecommunications, renewable energy and information and communications technology sectors. Mr Fitzpatrick has a passion for improving the integrity and efficiency of Australia's agricultural sector, applying new analytics to improve on farm productivity, de-bottleneck supply chains and reduce the cost of moving product from farmgate to global markets. Mr Fitzpatrick is director of the Australian Academic and Research Network, Meat & Livestock Australia Limited (MLA) and Chair of MLA's Audit, Finance & Risk Committee.
Previous roles:
Previous board and senior executive roles include McKinsey & Company, Optus, ShopFast, Monitoring Division Inc and wishlist.com.au, councillor of Charles Sturt University. senior executive of Data61 (formerly NICTA) and CEO of Australian Information Industry Association (AIIA), Gelion UK and Gelion Technologies.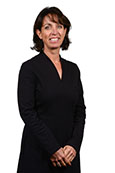 Erin Gorter
Qualifications: BA (Education); GAICD
Director since November 2015
Ms Gorter is a rural and regional industry consultant with many years of experience as a WA livestock producer. Ms Gorter comes from a farming background and was a landholder and involved in running a mixed farming operation in Kojonup, WA, producing prime lamb, wool and grains, conducting sheep trading and a small amount of agroforestry for nearly 30 years. Ms Gorter runs her own business in providing industry project and management advice in rural areas and support of university students entering the agricultural workforce. She was awarded the WA RIRDC Rural Women's Award Runner Up in 2010 and is a director of AgVivo, the Grower Group Alliance and Australian Grain Technologies. Ms Gorter has advisory roles with the Council of Australian Arab Relations and the Centre for Agricultural Economic Development. Ms Gorter is a director of Meat & Livestock Australia Limited, Chair of the Remuneration, People and Culture Committee and a member of the Research & Development Investment Committee.
Previous roles:
Producer representative on the Board of the WA Meat Industry Authority, Non-Executive Director on Primary Industries Education Foundations Australia and managed all aspects of two WA-based grower production groups.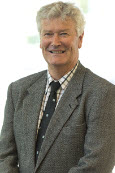 Andrew Michael
Qualifications: GAICD
Director since December 2017
Mr Michael is a fourth-generation farmer, working his 1,500ha family farm at Snowtown, South Australia, as well as grazing land in the state's north-east pastoral area and in the south-east. Over the last 45 years he has built and operated a large scale sheepmeat and wool business including both terminal and maternal sheep. He has extensive experience in the use of breeding technologies in both the sheep and cattle industries, and has, for over 35 years, incorporated all the latest leading-edge animal breeding technologies available. Mr Michael is a great supporter and user of all sheep industry groups, including Sheep CRC, Sheep Genetics, Information Nucleus Flock and many more. Using these technologies and working with industry groups has assisted him to develop a highly productive business, breeding top performing sheep for quality red meat production, along with high value skins and wools on animals that do not require mulesing. For many years he has had a close association with commercial producers all round Australia, New Zealand and South America, holding presentation and educational field days and helping their marketing and genetic selection programs. Mr Michael is a director of Meat & Livestock Australia Limited, Integrity Systems Company Limited and a member of the Remuneration, People & Culture Committee and the Research & Development Investment Committee.
Previous roles:
Mr Michael was a member of the Royal Adelaide Show Pastoral Committee having served 22 years, two as President. He was a board member of the Lumeah Trust, a member with SA Sheep Disease Management Committee focusing on OJD and Spider Syndrome, and an Australian White Suffolk Foundation Committee Member. Mr Michael is also Honorary Life Member and Distinguished Service Award member of the Australian White Suffolk Association.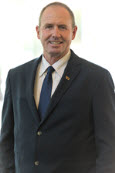 Russell Lethbridge
Qualifications: Dip Rural Business Management, Cert Animal Husbandry and Farm Engineering (Hons)
Director since December 2017
Mr Lethbridge, with his family, runs Werrington Cattle Company, a commercial beef cattle, breeding, growing and fattening enterprise. Werrington has been in the Lethbridge family for 124 years with the current branch of the family in ownership since 1980. The Werrington business runs over 13,000 head of cattle and comprises a breeding program on 120,000ha of natural eucalypt forest country, approximately 250km west of Townsville and 200km north of Hughenden in north Queensland. The business also consists of Rainmore Station, a 27,000ha property near Alpha in central Queensland. Mr Lethbridge has a deep understanding of cattle production systems, managing breeder and feeder cattle under extreme environmental conditions and pasture nutrition levels, utilising genetic selection and strategic herd management to achieve production and business success. Mr Lethbridge is a director of Meat & Livestock Australia Limited, Integrity Systems Company Limited and a member of the Audit, Finance & Risk Committee.
Previous roles:
Mr Lethbridge was Chair of the Hann Highway Action Group, a member of the Rural Fire Board and a member of the Oak Race Club Committee. He was an elected representative of AgForce for seven years, beginning as Regional Vice President for the north region, then as Regional President and Board Member and member of AgForce Finance Audit and Risk and Agribusiness Finance Drought and Climate Policy Committees. He was a member of the steering committee for the Northern Gulf Resource Management Group to develop and promote a business improvement package for north Australian cattlemen.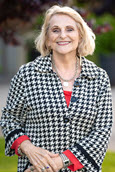 Manny Noakes
Qualifications: BSc, Dip Nut & Diet, PhD, GAICD
Director since November 2018
Professor Noakes is a research scientist in nutrition and health with over 30 years of R&D and nutrition communication experience. She has extensive knowledge in many fields of nutrition and health including the food regulatory system and functional food substantiation, and an in depth knowledge of the role of red meat in human nutrition. She has also published research on diet and sustainability and challenged the environmental agenda from a food and health perspective. Professor Noakes was instrumental in the development of the CSIRO Total Wellbeing Diet which positions red meat as part of a healthy diet for weight control. She was instrumental in the development and release of five editions of the CSIRO Total Wellbeing Diet (TWD) which sold over 1 million copies in Australia and has been further commercialised to a successful online program. Professor Noakes currently runs her own nutrition consultancy, is an Adjunct Research Professor with the University of South Australia and a Fellow of the Nutrition Society of Australia. Professor Noakes is a director of Meat & Livestock Australia Limited and a member of the Remuneration Committee.
Previous roles:
Professor Noakes was formerly a Senior Principal Research Scientist and Director for the Nutrition and Health Program at CSIRO. In addition, she was also a member of the National Committee for Nutrition for the Australian Academy of Sciences as well as on its Expert Working Group Special Project: Nourishing Australia: A decadal plan for nutrition science.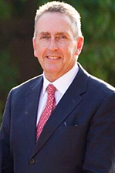 John Lloyd
Qualifications: BSc, MBA
Director since November 2019
Mr Lloyd, with his family runs a small agricultural enterprise at Borenore, near Orange, NSW. He has a deep understanding of red meat industry dynamics, knowledge and connections across the agri-food ecosystem including the RDC sector, government and research providers. Mr Lloyd has led and created new funding models that have catered for longer-term strategic issues such as export markets, biosecurity, health and nutrition, pollination, major pests, intensive farming systems and urban greening as well as accessing broader and non-traditional sources of investment. Mr Lloyd has also completed the Company Directors course with the Australian Institute of Company Directors. He is the former CEO of Horticulture Innovation Australia/HAL, leading both organisations over a nine-year period of significant growth, change and transition. Mr Lloyd is a Council Member of Charles Sturt University, a director of Menari Business Solutions Pty Ltd and Meat & Livestock Australia Limited, Chair of the Research & Development Investment Committee and a member of the Audit, Finance and Risk Committee.
Previous roles:
Mr Lloyd has broad experience across the Australian agribusiness sector with previous roles in senior leadership positions including Managing Director of Case IH/New Holland ANZ; General Manager of Commercial Incitec Pivot; and General Manager of Merchandise Wesfarmers Dalgety.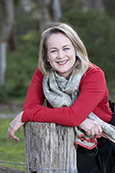 Jacqueline Wilson-Smith
Qualifications: BCom, GAICD
Director since November 2021
Jacqueline is an independent, agri-food specialist NED with extensive strategic marketing and export development experience. She brings design-led innovation, sustainability, consumer insight, creative marketing of products, global network capital, and an international perspective to the board room table. Since 1995, Jacqueline's held global corporate roles with McCormick, Gourmet Garden, Mondelez, Constellation & the Hardy Wine Company. In 2019, Jacqueline founded the Sustainable Innovation Company, facilitating ideation workshops and strategic planning for Agri-Food clients within a sustainability framework. Clients include Agricultural Shows Australia, Agricultural Society of NSW (Beef Judging APP), Macadamias Australia, Central Highlands Development Corporations (CHDC) and Queensland Department of Agriculture.
In addition, Jacqueline is Co-Founder and past immediate Chair of the Food Agribusiness Network (FAN) and a Non-Executive Director or Advisor on several boards and committees including Food Agility CRC, Traveller's Choice, Agrifutures Ginger Advisory Panel (Chair), Rural Women's Award & Alumni Committee and ImpaQt Investment Queensland. In 2017, Jacqueline was the Queensland recipient of the AgriFutures Rural Woman's Award.
More information