Livestock Advisor Updates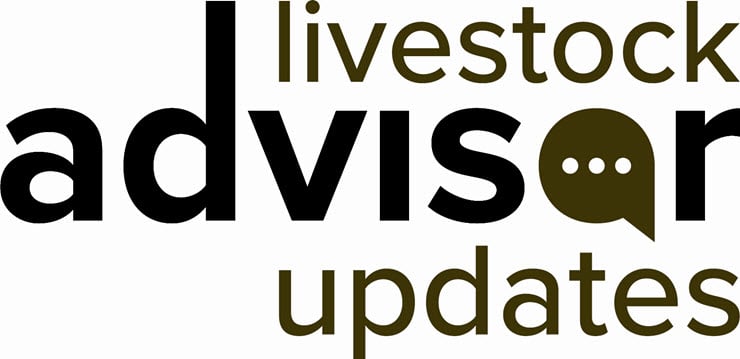 Livestock Advisor Updates are regionally relevant, one-day technical workshops held in northern, southern and western Australia. The workshops provide opportunities for livestock advisors, leading producers and professional extension consultants to:
learn about the latest red meat R&D
gain skills, tools and knowledge to increase their offering to clients
network with their peers.
Events
Given the diversity of the Australian livestock industry and the research underway to support producers, annual events are held in:
Northern Australia – The 2019 northern event was held in Brisbane on 19 August. Recordings of presentations from the event are being prepared and will be available on this website soon.
Southern Australia – The 2019 southern event was held in Sydney on 21 August. Recordings of presentations from the event are being prepared and will be available on this website soon.
Western Australia - This year's western event will be held in Perth on 30 October 2019.
The Western Australia workshop has been timed to coincide with the Australian Association of Agricultural Consultants (WA) conference, which is being held on Thursday 31 October at the Westin Hotel Perth.
Livestock advisor updates bursary opportunity for Western Australia
The Livestock Advisor Updates program aims to support the entry of less experienced/new industry participants into red meat advisory roles. The events will provide a great opportunity for new advisors to expand both their network and their knowledge base. As a result, bursaries to attend Livestock Advisor Updates are available to new advisors.
Western Australian advisors who have less than five years' experience in providing consulting advice to livestock producers are eligible to apply for a $400 bursary to attend Livestock Advisor Updates in Perth. Age is not a barrier to applying, however, applicants must be currently employed in a livestock industry advisory role. There will be two bursaries awarded for 2019 for the Perth livestock advisors update event.
Bursary applications must be submitted by COB Friday 13 September 2019. Bursary recipients will be notified by Tuesday 1 October 2019.
Livestock Advisor Updates working group
The Livestock Advisor Updates project team work closely with a technical working group to deliver the events that address key issues and opportunities for producers. They also guide the format, location and programs, and assist in promoting the event to their industry networks.
Each regional event has a separate group to ensure the content is regionally relevant and identifies the right speakers.
Members of the working group were selected through an independent expression of interest process that considered their past experience, professional capacity and work in similar capacity.
If you would like to be considered for future positions on a working group, or provide feedback to the regional team for future content or speakers, please email the contacts below.
Contact
MLA project manager:
Mick Taylor
Project Manager - Feedbase
P: +61 (7) 3620 5249
M: +61 439 847 575
MLA Livestock Updates event manager:
Leanne Sherriff
Livestock Advisor Updates – Coordinator
M: 0429 329 349
E: lsherriff@macfrank.com.au
Web: mla.com.au/advisor-updates
Rural Industry Professionals (RIPPer) project
Livestock industry professionals and Meat & Livestock Australia (MLA) share a common goal – to help livestock businesses become more profitable, productive and sustainable.
Livestock industry professionals have told us they want to know more about the latest in red meat research and development. Livestock advisor updates is one way of achieving this, but we want to know more about what you need.
By completing a short survey, you can tell us what you need to boost your skills, build your knowledge and better service your livestock clients. MLA will use the information collected to better service and engage with livestock industry professionals. The survey is being delivered by Macquarie Franklin in partnership with Geosocial Technologies.
Click here to complete the survey. The survey closes on Friday 1 November 2019.
For more information about the Rural Industry Professionals (RIPPer) project, contact:
Mick Taylor MLA
Feedbase Project Manager
M: 0439 847 575
E: mtaylor@mla.com.au.
Join myMLA today
One username and password for key integrity and information Systems (LPA/NVD, NLIS, MSA & LDL).
A personalised online dashboard that provides news, weather, events and R&D tools relevant to you.
Customised market information and analysis.
Already registered for myMLA?