Back to

Extension, training & tools
Livestock Advisor Updates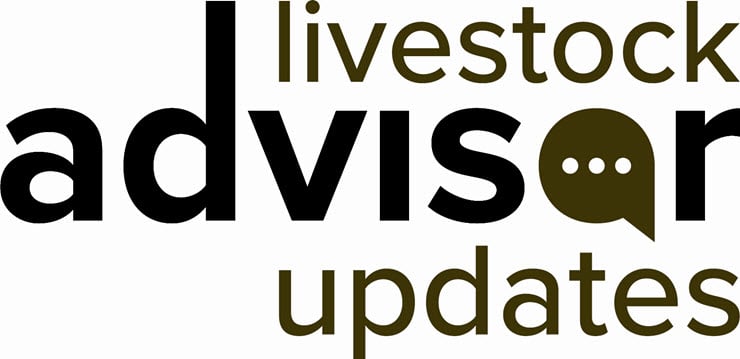 Livestock Advisor Updates are regionally relevant, one-day technical workshops held in northern, southern and western Australia. The workshops provide opportunities for livestock advisors, leading producers and professional extension consultants to:
learn about the latest red meat R&D
gain skills, tools and knowledge to increase their offering to clients
network with their peers.
The inaugural Livestock Advisor Updates events were held in Brisbane, Sydney and Perth in 2019. More than 130 livestock industry professionals attended, rating the workshops 7.8/10 for value and 91% of attendees would recommend the events to other advisors. Here's what some attendees said:
- The day worked really well. Interest and attention maintained at all times.
- Good networking opportunity to make contacts and learn about current research findings.
- A worthwhile and informative day.
Livestock Advisor Updates 2020
Due to the ongoing uncertainty around COVID-19, and impacts on gatherings and interstate travel for the foreseeable future, the Livestock Advisor Updates events scheduled for Melbourne, Dubbo and Brisbane in 2020 have been postponed until 2021. At this stage we are still proceeding with the event planned for Perth on 28 October 2020.
The events dates for 2021 are:
Dubbo Wednesday 25 to Friday 27 August 2021
Melbourne Wednesday 2 to Friday 4 August 2021
Brisbane Monday 30 and Tuesday 31 August 2021
All three events will be delivered in conjunction with an optional additional day of professional development being delivered through the Profitable Grazing Systems program.
Perth will be held on Wednesday 28 October 2020. Like 2019, this event will be delivered in conjunction with the AAAC conference (being held on 29 October).
The Livestock Advisor Updates working group are viewing the postponement of our eastern events in 2020 as an opportunity to build our on-line content and delivery to link advisors from around the country. We are committed to ensuring that Livestock Advisor Updates returns in 2021 with stand-out programs in every location and lots of opportunity for networking.
Upcoming webinars
More power to ewe | Webinar
When: Thursday 20th August 2020 - 4pm-5pm
The ewe base of any flock has a crucial role to play in balancing enterprise profit and loss. Current research investigating feed efficiency traits could enable sheep production systems to reduce inputs and lift stocking rates, increasing profitability.
By attending, you will gain insight into current research on genetic variation for feed intake and energy conversion traits in ewes and the resulting impact this has on flock productivity and profit.
This webinar will be presented by Sarah Blumer and Ashley Herbert.
To register click here. After registering, you will receive a confirmation email containing information about joining the meeting
Past webinars
There were over 300 registrations for the recent Livestock Advisor Updates-Profitable Grazing Systems webinars, which provided information to help advisors continue to service and support producer clients using on-line platforms.
Webinar 1
Tips and traps for providing 1 on 1 support for producers via online delivery, delivered by John James and John Francis. View the webinar recording or slides.
Webinar 2
Tips for delivering interactive webinars for small groups – on-farm to on-line, delivered by John James and Desiree Jackson. View the webinar recording or slides.
Some of the top tips shared by John, John and Desiree are:
Make it easy for your client, you need to be adaptive with the technology and use what they're comfortable with. You may need to sell the benefits to them and invest some time in helping them get started and comfortable with using the technology.
Be prepared for technology to let you down and have back up plans.
Engage early and often. Social connections are still important on-line. Since you can't get visual clues from your audience use the tools you do have (hand signs, chat box, polls, questions).
Don't just do the same stuff you'd do face to face – you need to adapt it to suit the forum.
Use shorter segments and mix your delivery up, amplify your energy levels,
Go for radio interviewer style (speak confidently, don't script your content, talk, pause, engage)
Things that annoy attendees the most are poor audio and late start/finishing.
Webinar 3
Building skills in using and interpreting seasonal forecasts
Dale Grey's presentation highlighted the models currently used to provide climate forecasts, and how to identify the accuracy of the models. Dale explained how developing skill in interpreting these models can assist advisors to support the work they do with their clients. View the webinar recording.
Webinar 4
Unlocking the fundamentals of profitable beef businesses, Ian McLean, Bush Agribusiness.
Ian presents information about the key findings from the Australian Beef Report: 2020 vision. View the webinar recording.
2019 events information
Livestock Advisor Updates bursary opportunity
The Livestock Advisor Updates program aims to support the entry of less experienced/new industry participants into livestock industry roles. The events provide a great opportunity for new advisors to expand both their network and their knowledge base.
Bursaries to attend Livestock Advisor Updates are available to new livestock industry professionals. Bursaries for the 2019 events were awarded, giving five people the opportunity to attend Livestock Advisor Updates events. Two bursaries will again be made available for each of the four 2020 events, giving eight young professionals an opportunity to help further their careers.
Bursary applications for 2020 Livestock Advisor updates will open at least 3 months prior to each of the events. Information for applicants and the link to register will be made available here.
2019 bursary recipients
Southern Australia (Sydney)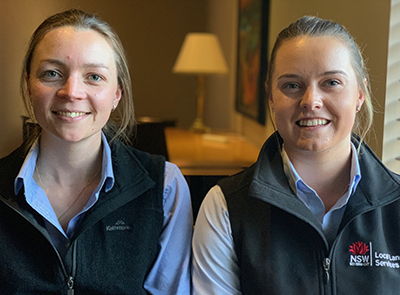 Laura Kemmis and Tanisha Shields (pictured above) were awarded bursaries to attend the Sydney workshop.
Tanisha works as Land Services Officer Agriculture for Western Local Land Services based in Balranald in south western NSW. Tanisha is passionate about bringing more industry development opportunities to the region to encourage the industry to remain prosperous and strong.
"Livestock Advisor Updates provided me with a valuable opportunity to build upon my network in the livestock industry. Being a young adviser in western NSW, having support and mentoring is a key part of providing advice to producers in my area. I have come away with many new contacts to add to my network."
Laura operates her own business, Productive Livestock Systems, an independent livestock consultancy based in Cootamundra NSW. Laura is passionate about working with producers to build their capacity and communicate the latest research findings, and particularly enjoys facilitating group workshops.
"Interacting with other advisors at livestock advisor updates gave me different perspectives and ideas about different ways of doing things. It opened my eyes to different ways of supporting my clients. Having the opportunity to network with a room of my peers is not something that happens very often – and working on my own it's really important for me to have a solid network and build personal relationships."
Northern Australia (Brisbane)
John McLaughlin and Jonathan Farris were awarded bursaries to attend the Brisbane workshop.
John is the rangelands project officer for the Northern Gulf Resource Management Group (NGRMG) based in Georgetown, far north Queensland. John has a keen interest in agricultural production and a strong passion to strive for long-term sustainability in grazing by maintaining productivity and profitability within the industry.
"As an Extension Officer in one of Queensland's more remote regions, the MLA Livestock Advisor Updates was a great opportunity for me to not only learn about the latest innovations and R&D in the red meat industry, but also to connect and interact with industry stakeholders. The presentations were well balanced and explored not only topics relating to animal production (e.g. P supplementation), but also NRM issues including vegetation management and carbon farming. Since the event I have pursued new projects and activities for Northern Gulf that stem from the insights and knowledge gained from the day."
Jonathan is the Northern Development Officer for Angus Australia, based in Emerald Queensland. The objective of his role is to increase the utilisation of Angus influenced cattle to improve productivity and profitability in the beef supply chain of northern Australia.
"I gained valuable insight on the presentation by Tim Schatz on 'The importance of P supplementation in P deficient country in northern Australia'. Anecdotal evidence about the benefits of using P supplementation has been around for quite a while, however it was good to see some hard facts and figures come out of the Kidman Springs trial and the cumulative ROI over a 5 year timeframe. Like my work in increasing the adoption of Angus infused genetics into northern Australia, small simple steps can make a massive impact on the productivity and profitability of northern beef herds."
Western Australia (Perth)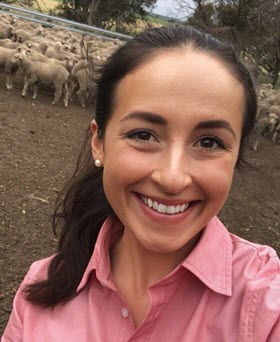 Ella-Jane Bird from Elders animal health team at Cranbrook is the recipient of a WA livestock advisor updates bursary.
Ella has been working with the team at Elders Cranbrook for the last two years in the animal health role. Prior to working for Elders Cranbrook, Ella was a veterinary nurse for three years at Mira Mar Veterinary Hospital in Albany WA, although predominately working with small animals her passion has always been with livestock. She is passionate about the sheep industry and working with the producers to increase production, particularly around lamb survival and weaner profitability.
While helping them keep up to date with the latest in industry recommendations and research findings. Ella lives with her partner on his sheep and cropping property between Tambellup and Gnowangerup. When Ella is not at work you will find her actively involved in farm life and the community or out riding her horses.
"The MLA Livestock Advisor Updates provided an invaluable insight into livestock operations across the state with perspectives from industry leaders in both advisory services and red meat production. The event also gave me the opportunity to learn more about the latest innovations and R&D available to the sheep market and network with industry professionals." – Ella-Jane Bird, Elders (2019 Livestock Advisor Updates bursary recipient)
Livestock Advisor Updates working group
The Livestock Advisor Updates project team work closely with a technical working group to deliver the events that address key issues and opportunities for producers. They also guide the format, location and programs, and assist in promoting the event to their industry networks.
Each regional event has a separate group to ensure the content is regionally relevant and identifies the right speakers.
Members of the working group were selected through an independent expression of interest process that considered their past experience, professional capacity and work in similar capacity.
If you would like to be considered for future positions on a working group, or provide feedback to the regional team for future content or speakers, please email the contacts below.
Contact
MLA project manager:
Keely Kovacevic
P: +61 (2) 9463 9194
MLA Livestock Updates event coordination team:
Leanne Sherriff
M: 0429 329 349
Jo Jones
M: 0438 010 707