Back to

About MLA
MLA Donor Company
MLA Donor Company (MDC) is a fully-owned subsidiary of Meat & Livestock Australia.
MDC accelerates innovation across the value chain so the Australian red meat and livestock industry can remain competitive on the world stage.
It does this by attracting commercial investment from individual enterprises and others that share a mutual interest to co-invest in innovation that will benefit the industry.
Benefits for industry
The MDC model injects valuable new investment into red meat industry R&D and commercialisation, with a number of resulting benefits:
Improved sustainability on- and off-farm
Reduced production costs along the entire value chain leading to a more competitive industry
Higher standards of occupational health and safety
New value-added products that facilitate access to new international markets and increased export earnings
Enhanced supply chain collaboration
Increased innovation capability.

Partners in R&D
The Australian Government matches voluntary partner contributions (up to 40%) through the MDC, where eligible projects deliver outcomes that address broader industry and/or government priorities and benefit the entire industry.
The partner may, or may not, be a provider to the project i.e. carry out the work.
MDC partners have included breed societies, pastoral companies, processors, value-adders, pharmaceuticals, state departments and technology providers, including some international collaboration.
The model complements levy investment through voluntary contributions and supports some of the more commercial aspects of R&D, benefiting the whole supply chain.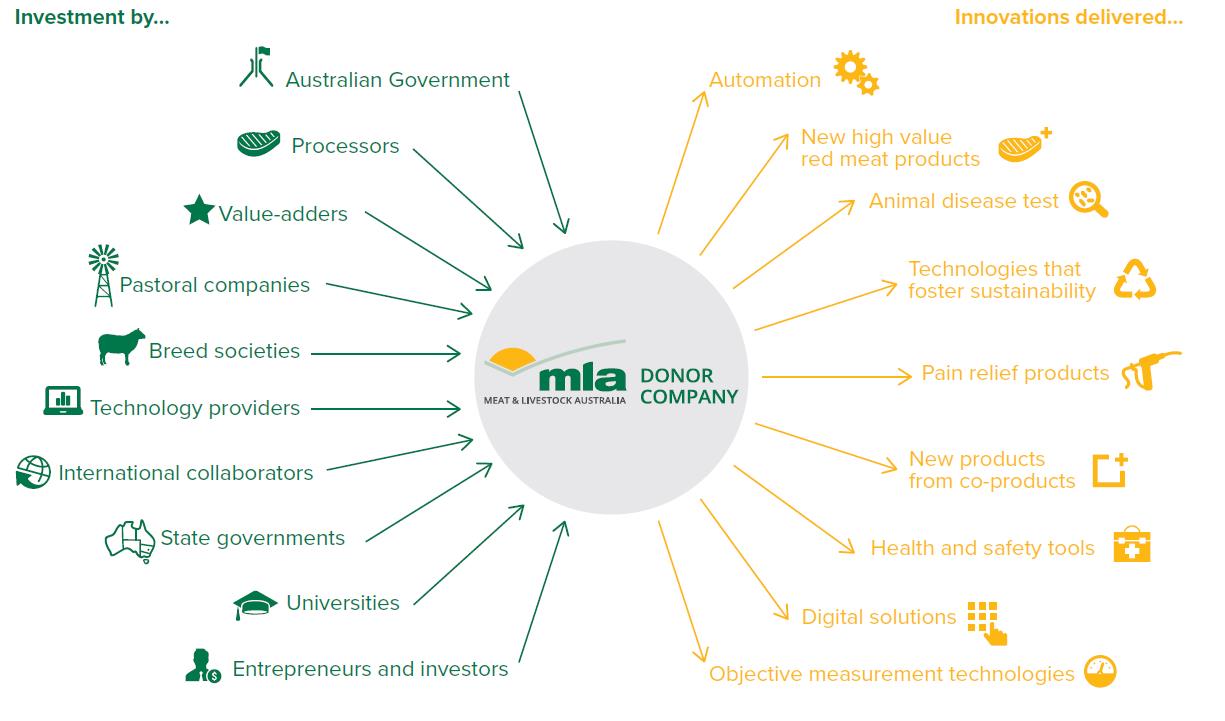 Eligibility
Project approvals are based on assessment of the following key criteria:
Eligibility for matching R&D funds
alignment with government and industry priorities
benefit to industry
technical feasibility
market and commercial risk
quality of application
capability of research team/partner
adoption and commercialisation pathway
More information
Contact: info@mla.com.au (02) 9463 9333