About MLA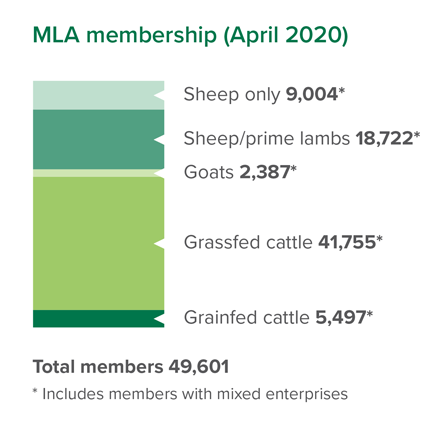 MLA's purpose is to foster the long-term prosperity of the Australian red meat and livestock industry.
We do this by:
delivering research and development that contributes to producer profitability, sustainability and global competitiveness.
growing demand for red meat in Australia and overseas
MLA is a public company limited by guarantee.
MLA is the declared industry marketing body and the industry research body under sections 60(1) and 60(2) of the Australian Meat and Live-stock Industry Act 1997.
Funding comes from transaction levies paid on livestock sales, the Australian government and voluntary contributions from industry partners.
MLA is a service provider to the red meat industry, not an industry representative body or lobby group.
Learn how producer levies are collected and invested.