Back to

News & Events
Subscribe to MLA's newsletters
Stay informed with the latest red meat and livestock industry news, events, research and marketing.
Sign up
Back to Business webinar: Building long-term business resilience – budgets, business structure, farm management and succession planning
26 May 2020 01:00PM - 26 May 2020 02:00PM

Grain-fed Cattle

Grass-fed Cattle

Sheep

Goat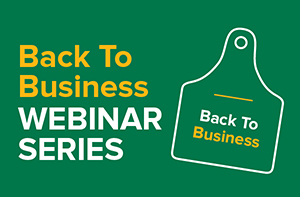 Location: Free online webinar
Location: online
Cost: Free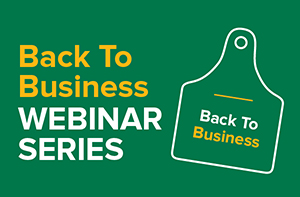 The BACK TO BUSINESS webinars are for all livestock producers impacted by drought, fire, flood, storms and global challenges. BACK TO BUSINESS will feature a different topic at 1:00 pm Tuesday each week that is relevant to getting you back to business following the recent and ongoing challenges.
Event flyer