Subscribe to MLA's e-newsletters
Stay informed with the latest red meat and livestock industry news, events, research and marketing.
Sign up
Back to

News & Events
BeefUp Forum | Alice Springs, NT
05 Nov 2018 09:00AM - 05 Nov 2018 06:00PM

Grain-fed Cattle

Grass-fed Cattle
Location: NTCA Bohning Yards, Stuart Hwy, Alice Springs
Cost: $20 includes morning and afternoon teas, lunch and a barbeque dinner.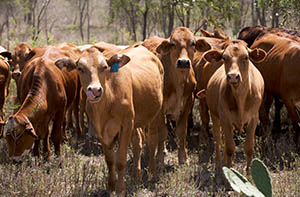 Join the action at MLA's BeefUp Forum.
The program has been developed with producers in your region and includes:
lifting the performance of breeder herds
improving breeding with EBVs and genomics
driving production with grazing land management
water monitoring made easy
and much more…
Join the action, learn something new and meet like-minded producers.
Download the flyer here.