Back to

News & Events
Subscribe to MLA's newsletters
Stay informed with the latest red meat and livestock industry news, events, research and marketing.
Sign up
Bred Well Fed Well workshop | Omeo, Victoria
30 Jul 2019 08:30AM - 30 Jul 2019 04:30PM

Grass-fed Cattle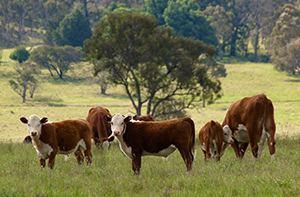 Location: Omeo Recreation Reserve, Park Street, Omeo
Cost: $25pp inc GST. Lunch provided.
This workshop is about breeding and feeding to make more money.
Topics include:
• breeding better heifers/cows
• improving heifer/cow nutrition
• developing a breeding goal
• using EBVs in bull selection.
Deliverers:
Dr Peter McGilchrist, University of New England – Meat Science
Dr Jason Trompf, Private Consultant and Latrobe University – Animal Production Systems
Event flyer