Subscribe to MLA's e-newsletters
Stay informed with the latest red meat and livestock industry news, events, research and marketing.
Sign up
Back to

News & Events
Going Under Cover - Feedlot tour
08 May 2023 - 11 May 2023

Grain-fed Cattle

Grass-fed Cattle

Sheep

Goat

Lamb
Location: Multiple locations in VIC & SA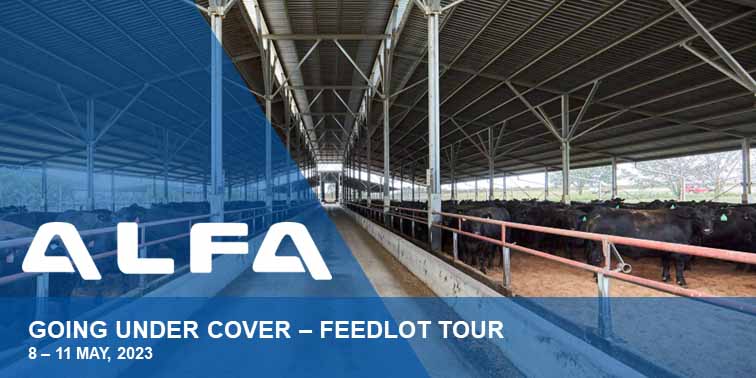 Registrations are now open for the ALFA 'Going Under Cover' feedlot tour looking at shade and covered housing systems fit for Australian feedlots.
This all-inclusive four-day tour that will feature visits to multiple feedlots to review a variety of shade and covered housing systems available on the market, and provide opportunity for lot feeders to hear first-hand the benefits of these structures from their peers.
Tour dates:
Monday 8th May | Pick up Melbourne Airport, visit Jalna Feedlot with overnight in Bendigo
Tuesday 9th May | Visit Teys Charlton Feedlot, West Wimmera Feedlot with overnight in Naracoorte
Wednesday 10th May | Visit Mayura Feedlot, Thomas Foods Southern Cross Feedlot and overnight in Murray Bridge
Thursday 11th May | Visit Campbell House Dairy before concluding with a drop off at Adelaide airport mid afternoon.