Back to

News & Events
Subscribe to MLA's newsletters
Stay informed with the latest red meat and livestock industry news, events, research and marketing.
Sign up
Grazing fundamentals EDGE workshop | Broome, WA
27 May 2020 08:30AM - 27 May 2020 05:00PM

Grass-fed Cattle

Sheep

Goat
Location: Cancelled due to Covid-19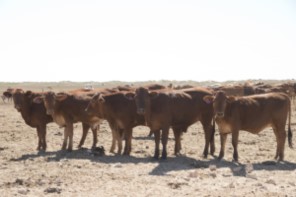 Location: Cancelled due to Covid-19
Cost: $500pp plus GST / one person from a business (normally $750pp plus GST), or $250pp plus GST / two or more people from the same business.
Cost includes comprehensive set of workshop notes, workbook and lunch, morning/afternoon tea.
Grazing fundamentals EDGE is a one-day workshop designed to give you a broad understanding of the components of the grazing production system and the scientific principles behind grazing land productivity.
Participants will make better decisions to achieve grazing performance by looking at the local influences on pasture yield and quality and how seasonal planning and strategic management can be used to achieve land condition and animal production goals.
Presenters: Jill Alexander (AppliedAg), Matt Fletcher (DPIRD) and Kath Ryan (DPIRD)
Attending this workshop will help you to:
• better understand the connection between land condition, pasture growth and animal production
• allow for climate variability when planning livestock management
• recognise the dominant land types in your region and on your property
• better align herd management with seasonal changes in pasture condition.
What you will learn:
• environmental regulators of pasture growth and quality
• local seasonal pasture growth patterns and key management dates
• how grazing affects pasture plants, their productivity and growth
• characteristics of dominant local land types and their productive potential
• how to assess land condition and how to manage livestock to maintain or achieve good land condition
• when and how to use pasture spelling
• principles behind successful grazing systems
• selective grazing, its function, and how to reduce impacts
• how to account for grazing distribution when assessing paddock carrying capacity.
Event flyer