Back to

News & Events
Subscribe to MLA's newsletters
Stay informed with the latest red meat and livestock industry news, events, research and marketing.
Sign up
Limestone coast beef producers forum | Bordertown, SA
13 Nov 2019 01:00PM - 13 Nov 2019 05:00PM

Grain-fed Cattle

Grass-fed Cattle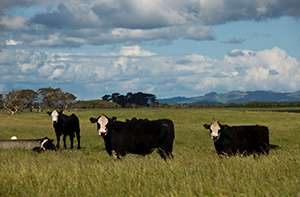 Location: 581 Chark Rd Bordertown, SA
Cost: $55 inc GST. Afternoon tea, dinner and refreshments provided.
This forum focuses on genetics and management to achieve a profitable outcome.
Topics include:
breeding profitable and adaptable cattle
reproductive efficiency
overview of beef production in north and south America
profitable and practical crossbreeding and how to use MSA feedback to improve market specifications.
Guest speakers:
Dr Jason Trompf - Livestock producer and consultant
Tom Green - Nuffield Scholar, Manager Iranda Feedlot & TFI Farms Tintinara
Anthony Uren - Manager of 'Congi' Station Woolbrook and 'Doughby Mountain' Ebor
Laura Garland - MSA Producer Engagement Officer