Subscribe to MLA's e-newsletters
Stay informed with the latest red meat and livestock industry news, events, research and marketing.
Sign up
Back to

News & Events
MLA Pasture Update | Coldstream, Victoria
12 Nov 2018 10:00AM - 12 Nov 2018 02:00PM

Grain-fed Cattle

Grass-fed Cattle

Sheep

Goat
Location: Yeringberg, 810 Maroondah Hwy, Coldstream
Cost: $20 for Grassland Society and MLA members and $50 for non-members and includes lunch.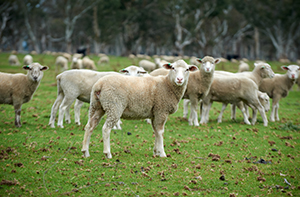 This event will give farmers a look into a successful fourth -generation farming business and advice on making sound economic decisions for their land.
Hosted by the Grassland Society of Southern Australia in conjuction with the Best Woold Best Lamb Yarra Valley Farmers Group, attendees will participate in a farm pasture walk and discussion and hear about Yeringberg lamb.
The event will provide a timely discussion around farm costs of production, forward planning, fodder crops and silage/hay.