Subscribe to MLA's e-newsletters
Stay informed with the latest red meat and livestock industry news, events, research and marketing.
Sign up
Back to

News & Events
MLA Updates 2023
23 Nov 2023 09:00AM - 23 Nov 2023 06:30PM

Grain-fed Cattle

Grass-fed Cattle

Sheep

Goat

Lamb
Location: Bendigo, Victoria
Cost: Free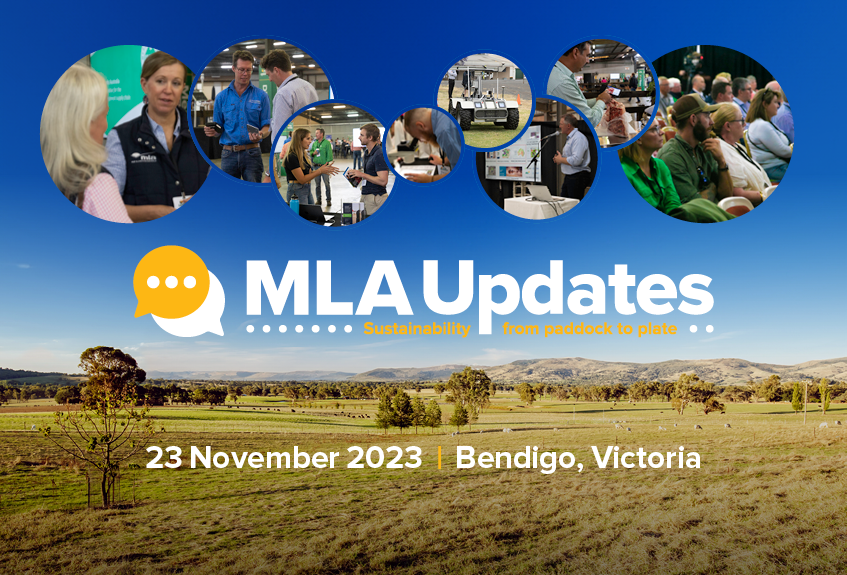 This year's theme: Sustainability from paddock to plate
Solutions and technology that embrace sustainability and set you up for success
With Board Director of Woolworths (Sustainability Chair), Fonterra and ANZ Holly Kramer as this year's Keynote Speaker, you will hear her insights on 'sustainability from paddock to plate'.
Followed by Lambpro General Manager Tom Bull, Western Plains Beef producer Iain Bruce, MLA Adoption and Commercial Services Group Manager Sarah Strachan, and MLA Board Director Jack Holden who will appear alongside MLA Managing Director Jason Strong for a discussion on solutions and technology that will embrace sustainability and set you up for success.