Subscribe to MLA's e-newsletters
Stay informed with the latest red meat and livestock industry news, events, research and marketing.
Sign up
Back to

News & Events
ParaBoss workshop: Cattle parasite management workshop – pilot
22 Nov 2023 09:00AM - 22 Nov 2023 03:00PM

Grain-fed Cattle

Grass-fed Cattle
Location: Casino, NSW
Cost: Free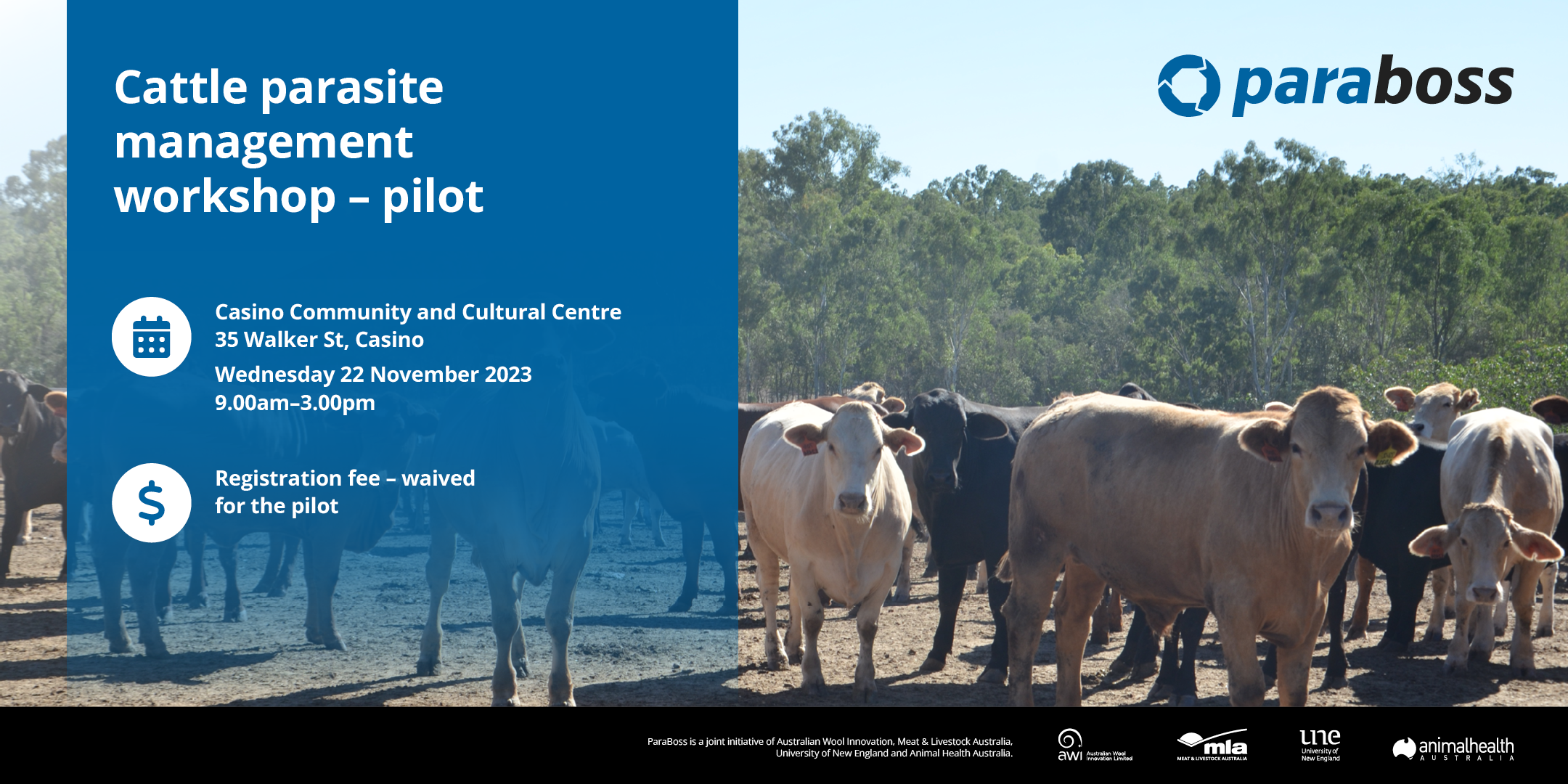 The cost of internal and external parasites to the Australian cattle industry is estimated to be in the vicinity of $459.8 million. Substantial gains in productivity and cost savings are possible at the farm level.
ParaBoss is developing a one-day workshop for cattle producers to help them improve their on-farm productivity and overall success in managing internal and external parasites.
Attendance is free of charge, and all workshop resources and catering will be supplied on the day. Places are limited to ensure excellent interaction between presenters and attendees.
We look forward to you joining us at the pilot. Please register here: https://bit.ly/475bTe5
The workshops will facilitate:
An improvement in overall skills and confidence of cattle producers in their understanding of internal parasite management
Improve access by producers to key sources of information
Less production losses/mortality from parasites in herds
Increased effectiveness of drenches and parasiticides
Decreased impacts of chemical resistance
Please do not hesitate to contact Megan Rogers, ParaBoss Extension on 0427 459 891, should you have any questions.
Event flyer