Subscribe to MLA's e-newsletters
Stay informed with the latest red meat and livestock industry news, events, research and marketing.
Sign up
Back to

News & Events
Productivity & Profitability webinar – Spring pasture management Online webinar
11 Oct 2023 07:00PM - 11 Oct 2023 08:00PM

Grain-fed Cattle

Grass-fed Cattle

Sheep

Goat

Lamb
Location: Online Webinar
Cost: FREE
The Productivity & Profitability series presents new and topical information to help southern producers increase the success of their businesses. Beef, sheep and goat producers can listen to a diverse range of expert speakers present webinars to aid on-farm decision making.
This webinar looks at what happens when pasture supply exceeds demand. It features Pinion Advisory Partner Basil Doonan, who outlines ways to deal with the surplus, while better utilising feed to reduce waste.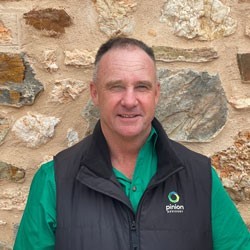 Tune in to this webinar to learn about:
Pasture supply and animal demand
Dealing with surplus
Prioritising feed based on animal needs
Maintaining persistency and quality