Back to

News & Events
Subscribe to MLA's newsletters
Stay informed with the latest red meat and livestock industry news, events, research and marketing.
Sign up
Young Beef Producer Forum | Roma, Queensland
14 Nov 2019 06:45AM - 15 Nov 2019 05:30PM

Grain-fed Cattle

Grass-fed Cattle

Sheep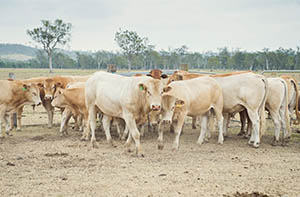 Location: Roma Cultural Centre, 57 Bungil Street, Roma
Cost: Full event registration Future Farmers Network (FFN) Member $150
Full event registration Non-Member $175
Single Day registration FFN Member $50
Single Day registration Non-Member $75
The Young Beef Producers' Forum (YBPF) is a two-day conference focused on providing educational, networking and capacity building opportunities for under 40 year old's with an interest in the beef industry.
Now in its 15th year, the YBPF strives to inspire and engage young people with a quality line up of speakers, trade stalls and industry professionals – equipping young beef producers to make a difference in all aspects of their lives, including on-farm, off-farm, family, personal and business related areas.
This year's theme is Back yourself. Back your industry. It has been developed for young producers, by young producers. With the guidance of a steering committee sharing their perspectives and ideas this event has been coordinated by the Future Farmers Network.
For the second year in a row, we will have a session focused on SHEEP incorporated in this years forum for all our diverse industry enthusiasts!
So whether you're a beef or sheep producer, involved in a family business or have a connection with the industry, this year's Young Beef Producers' Forum is simply not to be missed.