Back to

About MLA
Subscribe to MLA's newsletters
Stay informed with the latest red meat and livestock industry news, events, research and marketing.
Sign up
Autumn actions around the country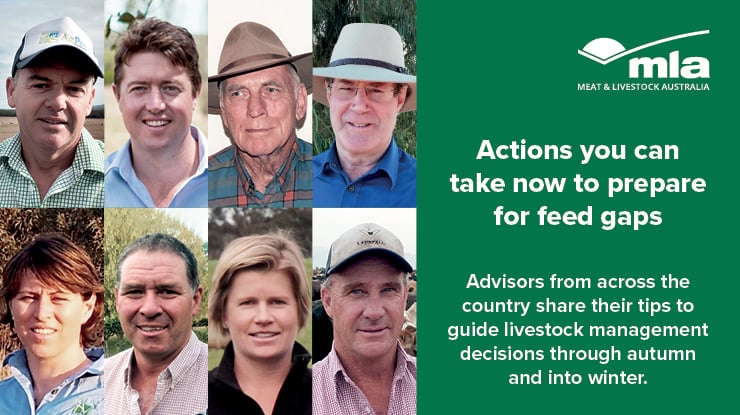 On the back of another hot, dry summer across much of Australia, producers need to prepare for late autumn and winter feed gaps.
Here, advisors from all over the country share their tips to guide livestock management decisions through autumn and into winter.