Back to

Marketing beef & lamb
Consumer sentiment research
Australian perceptions about the red meat industry
Project overview and objective
Over the last decade, MLA has been conducting annual research to help us understand the Australian community's perceptions of the red meat and livestock industry so we can address their concerns and better understand their needs to ensure we can maintain community trust ongoing.
Key findings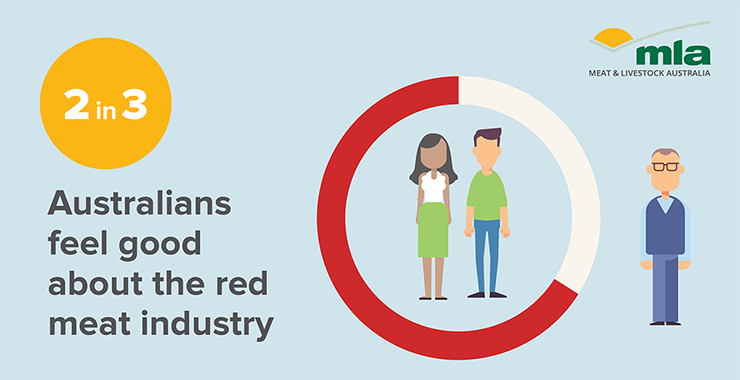 Our most recent research conducted in early 2020 indicates that 2 in 3 Australians feel good about the beef and lamb industry. Consumers have become more positive about its impact on our society and the environment. More than 1 in 2 Australians agree that producers are ethical and trustworthy, that farming is humane, and that the industry is sustainable and doing all it can do reduce its environmental impact.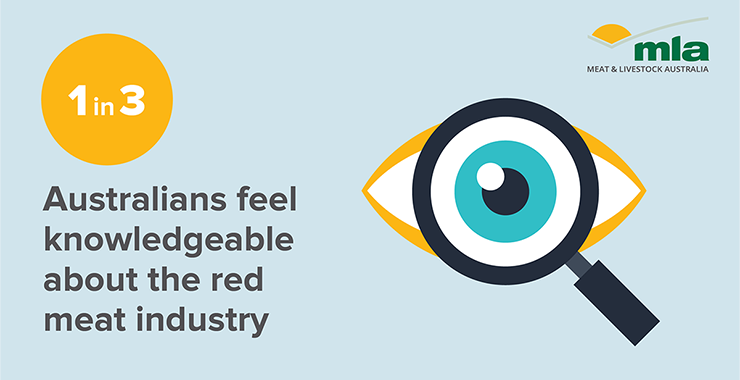 Australians are feeling more informed about the industry in general, but when it comes to the specifics of its practices, people are less confident. The good news is Australians are keen to learn more, and 44% would even like to visit a farm.
The internet is the key source of information consumers turn to for red meat nutrition, animal welfare and environmental impact and in 2020 producers, manufacturers and retailers have started playing a bigger role in keeping Australians informed.
How we use the research
MLA uses this research to track our progress year on year, and inform the way we engage with the community and share the story of Australian red meat from paddock to plate.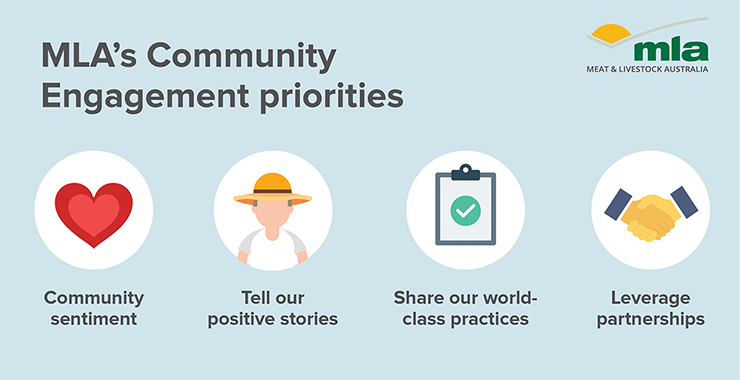 Our focus is to share with the community that the Australian red meat and livestock industry is an ethical and responsible custodian of livestock, land and natural resources we rely on. We want to ensure that the community understand that Australia sets the standard for world-class animal health, welfare, biosecurity and production practices and demonstrates leadership in sustainability.
Through MLA's community engagement brand, Australian Good Meat, we are able to provide this information to the public in a clear and transparent way through their most trusted channels to have our positive messages heard which will ensure our industry can remain sustainable now, and into the future.
Learn more about MLA's Community Programs