Back to

Marketing beef & lamb
Join myMLA
One username and password for key integrity and information Systems (LPA/NVD, NLIS, MSA & LDL).
Sign Up
Community programs
MLA's Community Communications program help foster the prosperity of the Australian red meat and livestock industry by building confidence in the industry, ensuring that the community trusts the industry and supporting its social licence to operate. Understanding our community, meeting its expectations and telling our story as an industry helps ensure we maintain the community's confidence and community support.
The community has high expectations about the way both livestock and the environment are managed, and as an industry we need to demonstrate to the community how we are meeting their expectations around animal welfare and environmental management.
The Community Communication program proactively promotes the industry's credentials through a wide range of investments including an engaging digital education program, under the Australian Good Meat brand.
This aligns with MLA escalating Red Meat Positioning to be a priority across the whole business, to ensure all our stakeholders have information handy to respond to community questions and concerns with robust, evidence-based information about red meat's credentials.
The Australian Good Meat communications focus on our world-class animal health, welfare, biosecurity and production practices, demonstrated leadership in environmental sustainability and the role of red meat in a healthy and active lifestyle.
Our objective:
To ensure the community recognise the vital role our industry plays in food production and trust us to deliver high value, high quality products and feel good about eating red meat.
Community programs are delivered across three streams under the Australian Good Meat brand.
Community education – providing trusted information and targeted communications through a dedicated online platform (goodmeat.com.au) and its associated social media channels to inform consumers about the production of red meat and livestock in Australia.
Community engagement – strategic partnerships with targeted community events to inform consumers about the provenance of Australian red meat, enhance community confidence in the industry and promote red meat consumption by sharing red meat's versatility.
School education – engaging schools and teachers through the development of teaching resources on red meat and livestock production which align with the national curriculum.
To ensure the communications are well targeted, since 2010 MLA has been conducting annual research to help us understand the Australian community's perceptions of the red meat industry. MLA uses these insights to inform the way we continue engaging with the community and share the story of Australian red meat from paddock to plate. For details on the 2021 consumer sentiment research see Consumer sentiment research.
Community education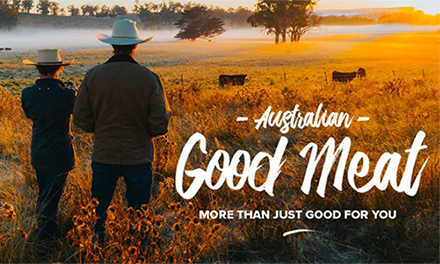 The Australian Good Meat platform provides important information about cattle, sheep and goat production in Australia, focusing primarily on animal welfare, protecting the environment, as well as health and nutrition. It informs consumers about the great work of Australian red meat producers and the high quality product they produce.
Ultimately, Australian Good Meat is about showing how Australian red meat is produced sustainably, in high welfare systems and is an important part of a healthy balanced diet. 
Producer videos
These short, engaging videos – which have been shared widely on social media – are an important part of MLA's work to share the truth about the sustainability and provenance of red meat, with the community.  Through these videos, the community can hear from producers about how they care for their animals, their land and the environment and are part of the climate solution.
Explainer animations
To provide explanations about more complex topics such as the role of cattle in the natural carbon cycle, and how the red meat industry can be part of the climate solution, MLA launched an animation video that generated considerable discussion and engagement within the industry and the community. Further animations are planned, available on the Australian Good Meat website or via the Red Meat Green Facts resources page.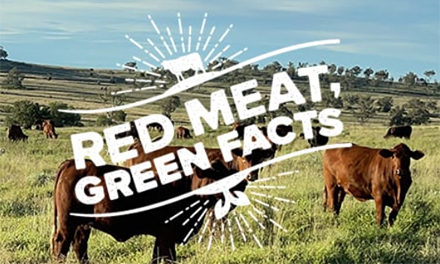 Red Meat, Green Facts 
MLA's Red Meat, Green Facts is industry's pocket guide to sharing positive, fact-based information about Australian red meat and how it is produced. Covering topics such as the environment, animal welfare and plant-based alternative proteins, these facts equip producers to bust myths about their industry as well as engage and educate the community around the world-class credentials of Australian red meat. 
Community Engagement
The Paddock to Plate Story in virtual reality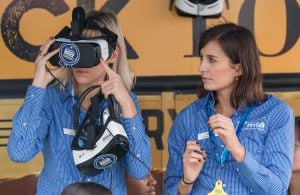 The Australian Beef and Lamb Paddock to Plate experience shares with consumers the story of Australian red meat production in immersive 360-degree virtual reality. Viewers are taken on a journey from the farm right through to the restaurant, learning how Australia produces the greatest beef and lamb in the world.
MLA has shared the experience with over 100,000 members of the community since launch in 2017.
View the experience for yourself – download the virtual reality app at the Apple and Google stores.
Australian Beef Paddock to Plate Story - 360º video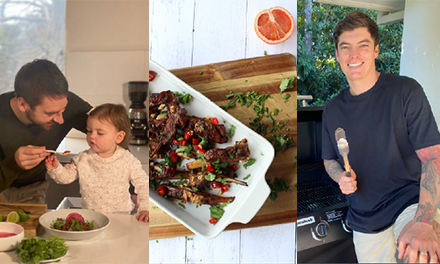 Social media influencers 

 
With attendance at events impacted by Covid-19, MLA ventured into new territory to boost digital engagement with the community. From May 2021, MLA's Australian Good Meat platform has partnered with respected social media influencers to engage Australians with information on red meat production and its environmental, nutritional and ethical credentials. 
For the first few months of this initiative (through to August 2021), these influencers created more than 136 pieces of content sharing positive information about Australian red meat. These reached more than 2.5 million people and attracted more than 55,851 positive reactions, comments, shares and saves. As the initiative gains momentum, a diverse range of influencers active across channels including TikTok and YouTube will be engaged to support messaging shared, with influencers involved creating content focused on sustainability and animal welfare in the industry.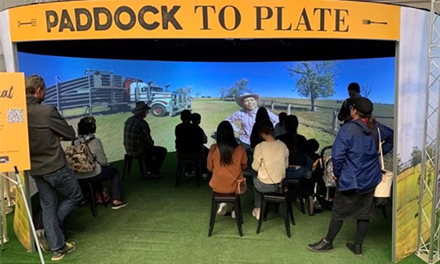 Royal shows
MLA hosts the Australian Good Meat Paddock to Plate Experience at premier agricultural shows and events to provide attendees with an immersive look at the paddock to plate journey of Australian beef and lamb. As part of the experience, attendees view a series of videos providing an up-close look at red meat production practices and are offered the chance to speak with a red meat industry ambassador on hand at the event. More than 2,000 visitors attended the experience at the 2021 Sydney Royal Easter Show with more than 95% reporting that they had an increased level of trust in industry after taking part in the experience. 
School education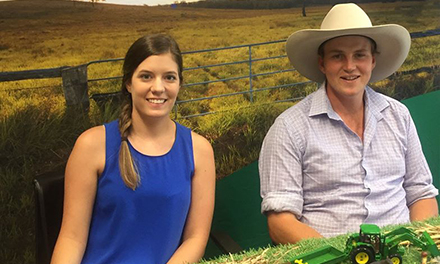 Collaborating with a variety of education experts, we help to improve teachers and students' understanding of the Australian red meat and livestock industry in an interactive format that align's with the Australian school curriculum. This work is key to bridging the disconnect between metropolitan Australia and red meat agriculture.

All of our resources are free and available on goodmeat.com.au/education
Help promote the use of our online learning resources for parents, teachers and students at home and in the classroom. Download this flyer and share with your local networks, friends and family.
Smart Farming Virtual classrooms
MLA's curriculum-linked virtual classrooms are one of the most effective and valuable resources in our portfolio of community programs. They're free and interactive, enabling students to engage with Australian red meat producers live on a livestream. Students can see and hear what producers do on-farm while taking part in educational activities and quizzes.
In Term 3 2021, MLA relaunched a new Virtual Classroom program to allow a more focused approach to educating primary school students through key topic sessions aligned to both the curriculum, lower and upper primary stages and trending topic's both at home and in schools. These three focus areas include;
The Sustainable Farm
Sustainable farming session explores how farmers care for their environment and their animals along with the benefits that come with using sustainable practices and regenerative farming methods.
Technology on the Farm
Technology session take's a look at how farming technology has changed in Australia, the types of technology farmers use and how technology improves their farming business.
Beyond the Farm
This session looks at the wider red meat sector and food supply chain, educating on its importance to the Australian economy and the different types of jobs in the industry. It touches on why red meat is nutritionally valuable and really explores the paddock to plate journey.
Given the current global situation created by COVID-19 and isolation requirements, the livestreamed excursions and virtual classrooms have become even more valuable, allowing students to continue learning about the red meat and livestock industry from the classroom and from home.
Learn more about taking part in our virtual classrooms at www.mlavirtualexcursions.com
Your Expert Classroom video series
The 'Your Expert Classroom' series was launched in 2020 the curriculum-linked program for students aged 5–14 years. The series included four parts: a series of educational videos, in-home activities, a livestream video Q&A with a producer and an online marketing program targeting parents and teachers.
Teachers will be able to adapt these activities to suit online classrooms as well as physical classrooms.
In 2020 246 classes participated in the series, but the videos and activities can be watched and accessed by classrooms anytime. The topics covered include: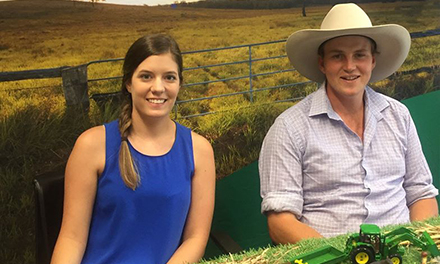 Get Kids Cooking
Get Kids Cooking is a program that teaches children ages 5–13 how to cook and appreciate red meat as part of a healthy balanced diet. These cooking classes are held at schools and key community events such as royal shows. A food presenter leads the class through a step-by-step process as they prepare selected recipes where beef, lamb or goat is the hero of the dish. Participants taste the recipes cooked and hear from producers about sustainable beef and lamb production.
Due to COVID-19, many Royal Shows around the country – where children would usually participate in interactive cooking classes – were cancelled. To continue the engagement with the Royal Show audiences in lieu of the face-to-face events, MLA has worked with 'Get Kids Cooking' to develop a fun and interactive cooking video. The video guides kids through a step-by-step recipe to create mini beef sliders at home. Not only do kids and their parents enjoy a delicious meaty meal but they also gain a greater understanding of Australian red meat's health benefits.
Online resources
The Good Meat education hub hosts a variety of resources available for download by teachers and students from years K–10. These include: