Back to

News & Events
Subscribe to MLA's newsletters
Stay informed with the latest red meat and livestock industry news, events, research and marketing.
Sign up
Beef industry lunch - Realising natural potential | Capella, Queensland
28 Nov 2019 11:30AM - 28 Nov 2019 02:00PM

Grain-fed Cattle

Grass-fed Cattle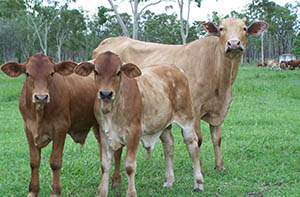 Location: Capella Cultural Centre, 89 Peak Downs Road, Capella
Cost: Free
Your natural capital can often be overlooked as a valuable asset to your farm business.
Land condition score and groundcover are terms we're familiar with, but how can we add a dollar value to them? If we could use more than land value, plant and equipment to describe our properties, what difference would it make?
This MLA/AgForce beef industry lunch will explore how we can put a value on our natural assets for long-term benefit.
Speakers at the lunch are:
Chris Wendleborn, Wentworth Cattle Co, Clermont.
Jill Alexander, Applied Ag
Simone Parker, Bush Agribusiness
Jennifer Wainwright, AUX Venture
Event flyer