Back to

News & Events
Subscribe to MLA's newsletters
Stay informed with the latest red meat and livestock industry news, events, research and marketing.
Sign up
Business EDGE workshop | Orange, NSW
24 Jul 2019 08:30AM - 25 Jul 2019 04:00PM

Grain-fed Cattle

Grass-fed Cattle

Sheep

Goat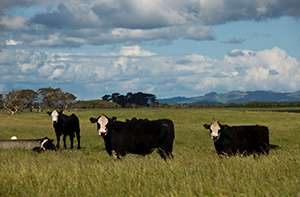 Location: The Orange Ex-Service Club, Nui Dat room, 231-243 Anson Street, Orange
Cost: One person from business $1,500pp plus GST, or two people from the same business $1,250pp plus GST. All prices exclude GST and are fully tax deductible. There is up to a 50% reimbursement for all NSW RAA eligible participant (see flyer).
Cost includes full set of course notes and a suite of decision making tools to use at home.
Business EDGE is a two-day financial and business management training workshop for livestock producers.
The aim is to enhance producer knowledge and skills in basic financial and business management to improve business efficiency and profitability.
The course is taught in a supportive and motivating environment using case studies and practical examples to bring meaning to the underlying principles.
This workshop is invaluable if you are seeking to gain skills in the following areas of your business:
planning ahead
confidence to change
understanding debt and profit
intergenerational involvement.
Deliverer: Holmes Sackett
Download the flyer here.
Day 1: 8.30am-5.30pm
Day 2: 7.30am-4.00pm